CuSn2ZnPb - procesna C84400 brass with lead sheet, strip, pipe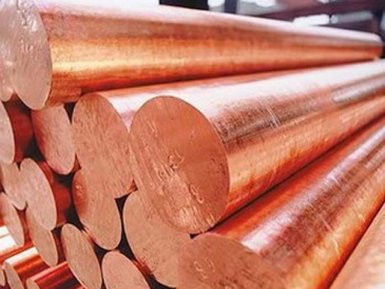 Supplier — AvekGlob Company — offers at reasonable prices from the manufacturer a sheet and tape, which are made of semi-red brass CuSn2ZnPb (C84400). The supplier guarantees the timely delivery of products to any address specified by the consumer.
Technical specifications
Copper-zinc alloy of the brand CuSn2ZnPb (also called C84400) is considered to be the main budget type of brass. The material has good mechanical and casting properties, and the presence of lead ensures the tightness of products in liquid media.
Urgency of application
Semi-red brass of the brand CuSn2ZnPb (C84400) is used for manufacturing inexpensive bearing materials at low operating loads, as well as sanitary fittings. Typical applications are in architecture (decorative lamps), in construction fittings (locks, door accessories), in the production of heating systems, musical instruments, electrical equipment and refrigerators. In the industry it is used for the production of valves and other fittings for low-pressure pumps. In the marine business of this brass produce details of small vessels and boats. Can be used to produce fasteners.
Chemical composition
In accordance with the technical requirements of ASTM B505, the composition of the semi-red brass CuSn2ZnPb (C84400) includes:
Copper — 78… 82%;
Lead — 6… 8%;
Iron — up to 0,4%;
Nickel — up to 1%;
Tin — 2.3… 3.5%;
Antimony up to 0.25%;
Zinc is the rest.
Other impurities (aluminum, silicon, sulfur, phosphorus) should not be more than 1.6% in total. The chemical purity of copper should not be less than 99.3%. A portion of the nickel may be contained in copper, and, in turn, traces of cobalt are allowed in the nickel composition.
Physical and mechanical properties
density, kg / m 3 — 8690;
melting point, 0 С — 1005;
coefficient of thermal expansion in the temperature range 20… 300 0 С, μm / deg — 17,3;
Specific heat capacity, J / kggrad — 377;
coefficient of thermal conductivity at room temperature, W / mgrad — 72,4;
Brinell hardness, НВ — 100;
limit of temporary resistance, MPa — 207;
yield strength, MPa — 103;
modulus of elasticity, GPa — 90;
permissible tensile elongation,% — 25.
Assortment and application features
The sheet and tape from the semi-red brass CuSn2ZnPb (C84400) are produced in a wide range of width and thickness. Mechanical machinability of the alloy — satisfactory, weldability and solderability — good (welding with gas acetylene is not recommended). The temperature range of hot stamping is 760… 830 0 С.
Supplier — AvekGlob Company — offers to buy sheet and ribbon from semi-red brass of the brand CuSn2ZnPb (C84400) in a wide range of sizes and thickness. Products can be bought at a price formed on the basis of European and world standards of production. Implementation is possible in bulk and retail, for regular customers, a flexible system of discounts operates.