Wire, round, rod CuZn39Sn1 - c46400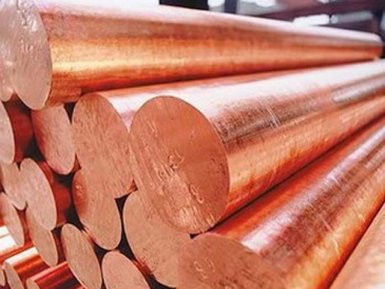 Supplier — AvekGlob company — offers wire, bar, rod made of brass CuZn39Sn1 (C46400) at reasonable prices from the manufacturer. The supplier guarantees the timely delivery of products to any address specified by the consumer.
Technical specifications
Copper-zinc alloy of the brand CuZn39Sn1 (other designation — C46400) — brass, which has an increased percentage of zinc and tin and the absence of lead, which is essential for contact with drinking water or food. The alloy belongs to Admiralty brass, is characterized by a high mechanical strength, and the ability to maintain corrosion resistance at high temperatures (up to 300 0 C). Deformed only when hot. Used mainly in the annealing state to avoid cracking during expansion.
Urgency of application
In addition to marine applications, brass CuZn39Sn1 (C46400) is used in fire fighting equipment for the manufacture of fire extinguishing device working parts — adapters, couplings, ring connecting rings, connecting tail (cup) gaskets together with all hinge and adapter washers. It is also used in construction and architecture.
Chemical composition
The composition of brass of the brand CuZn39Sn1 (C46400) in accordance with the technical requirements of the ASTM B151 and DIN EN 17660 standards includes:
Copper (59… 61%);
Tin — 0.75… 1.0%;
Iron — up to 0.03%;
Nickel — up to 0.02%;
Zinc (39… 39.5%);
Impurities (aluminum and arsenic, with a total content of not more than 0.1%).
The industrial purity of copper used in the production of this alloy is not less than 99.6%.
Physical and mechanical properties
density, kg / m 3 — 8420;
melting point, 0 С — 890… 900;
coefficient of thermal expansion in the temperature range 20… 300 0 С, μm / deg — 7;
Specific heat capacity, J / kggrad — 377;
coefficient of thermal conductivity at room temperature, W / mgrad — 116;
hardness in Brinell, HB — no more than 91;
limit of temporary resistance, MPa — 380… 480 (respectively, for soft and hard brass);
yield strength, MPa — 140… 180 (respectively for soft and hard brass);
modulus of elasticity, GPa — 104;
permissible tensile elongation,% — 50… 7 (respectively for soft and hard brass).
Assortment and application features
Wire, a circle and a rod from a considered material are made in a wide range of the sizes, the areas of cross section and length. Brass CuZn39Sn1 (C46400) provides a significant reduction in the coefficient of friction, provided that the lubricant is abundantly supplied to the mechanical rubbing surfaces. The temperature range of hot deformation is 750… 850 0 С. Mechanical machinability is satisfactory, weldability is good, with the exception of welding under a layer of flux.
Supplier — the company AvekGlob — offers to purchase wire, circle or rod, which are made of brass of the brand CuZn39Sn1 (C46400). Products can be bought at a price formed on the basis of European and world standards of production. Implementation is possible in bulk and retail, for regular customers, a flexible system of discounts operates.