Tungsten and molybdenum alloys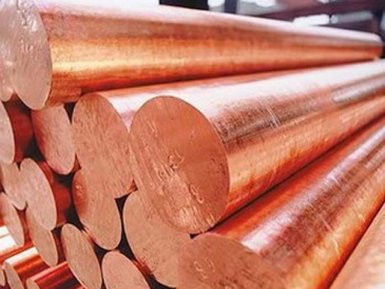 Supplier — AvekGlob Company — offers tungsten-molybdenum alloys at an affordable price from the manufacturer. The supplier guarantees the timely delivery of products to any address specified by the consumer.
Technical specifications
Tungsten-molybdenum alloys are highly resistant to high temperatures, corrosion resistance and strength, which is due to the high density of metals forming a stable metal matrix during melting. The considered alloys are also characterized by high erosion resistance. The main production method is powder metallurgy, where the components are sintered, and then rolled to the required dimensions and shape of the cross section.
Urgency of application
Main applications of tungsten-molybdenum alloys:
Aerospace, where products made from these alloy products are common due to low thermal expansion, high resistance to creep, corrosion resistance to hot gases;
Manufacture of glass and ceramics, where high thermal conductivity and electrical conductivity are used, low coefficient of thermal expansion, high corrosion resistance;
Automotive industry: alloys are used in the manufacture of automobile counterweights and balancers;
Chemical industry: corrosion resistance, durability, machinability and heat transfer, make tungsten-molybdenum alloys highly sought-after;
Metallurgy and heat treatment: these alloys are used in equipment intended for sintering, soldering, annealing and other heat treatment processes;
Manufacture of light sources and electrovacuum equipment.
Chemical composition
Grade, standard, TU
Make
Chemical composition
The basis, %
Tungsten and impurities, not less than,%

WIRE:

OST11 021.003−76, TU11−77

Yae0.021.131TU.

STABI:

TU11 Ya0.021.072−74

MV-20
Mo — 80
W, 18.94; Ni, Fe, Fe, Si, Ca, Mg -0.06
MV-40
Mo-40
W, 58.94; Ni, Fe, Fe, Si, Ca, Mg -0.06
MV-50
Mo 50
W = 48.94; Ni, Fe, Fe, Si, Ca, Mg -0.06
MV-MP
Mo 70
W-30
Note — the MB-MP alloy is deformed hardening during forging.
Physical and mechanical properties
density, kg / m 3 — 13200… 10300;
melting point, 0 С — 2623;
coefficient of thermal expansion in the temperature range 20… 1000 0 С, μm / deg — 2.9;
coefficient of thermal conductivity in the temperature range of 20… 1000 0 C, W / Mgrad — 16.7;
The threshold of brittleness, 0 С — 1200… 1300,
permissible compressive stress, MPa — from 730… 760 to 1010… 1200 (lower values correspond to the alloy MV-MP);
permissible tensile elongation,% — 2… 8 (lower values correspond to alloys MV-20… MV-50).
Assortment and application features
Tungsten-molybdenum alloys are produced in the form of volumetric (bars, wire) and flat (sheets) rolled with the possibility of subsequent machining to the required roughness of the surface .
Supplier — AvekGlob Company — offers to purchase tungsten-molybdenum alloys in a wide range of brands and profiles. Products can be bought at a price formed on the basis of European and world standards of production. Implementation is possible in bulk and retail, for regular customers, a flexible system of discounts operates.