CuSn5ZnPb - C83600 rod, tape, wire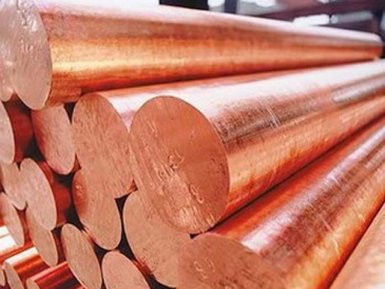 Supplier — AvekGlob Company — offers wire, ribbon, rod made of brass CuSn5ZnPb (C83600) at reasonable prices from the manufacturer. The supplier guarantees the timely delivery of products to any address specified by the consumer /
Technical specifications
The copper-zinc alloy of the brand CuSn5ZnPb (also called C83600) is a tin-leaded brass (sometimes an alloy is called bronze because the zinc content in it is significantly less than usual), which has excellent casting characteristics. That is why the rolling of this alloy is produced mainly from cast billets, which are obtained in centrifugal casting machines.
The alloy grade CuSn5ZnPb (С83600) has good self-lubricating abilities, and therefore is suitable for use in friction mechanical assemblies during their continuous continuous operation. This brass is also distinguished by sufficiently high anti-corrosion properties. Because of the low content of zinc, the material does not lose plasticity when heated.
Urgency of application
Typical parts that are made of brass grade CuSn5ZnPb (C83600) are heat exchangers and condenser units, low-temperature pipelines (including those under water), and other similar products whose operational temperatures do not exceed 255 ° C.
Chemical composition
In accordance with the technical requirements of DIN EN 1705 and 1982, this alloy contains:
Copper — 84… 86%;
Tin — 4… 6%
Zinc 4… 6%;
Lead — 4… 6%.
The chemical purity of copper used for the smelting of brass CuSn5ZnPb (C83600) should not be lower than 99.5%. Other impurities should not exceed 0.1%.
Physical and mechanical properties
density, kg / m 3 — 8750;
melting point, 0 С — 860… 1000;
coefficient of thermal expansion in the temperature range 20… 250 0 С, μm / deg — 18;
Modulus of elasticity, GPa — 100;
coefficient of thermal conductivity at room temperatures, W / mgrad — 71;
hardness according to Brinell, HB — no more than 65;
limit of temporary resistance, MPa — 220… 250;
yield strength, MPa — 90… 110;
permissible linear elongation at tension,% — 30… 40.
Assortment and application features
Wire, tape, brass bars of grade CuSn5ZnPb (C83600) are produced in a wide range of diameters, thickness and length. Mechanical machinability of alloys is good (with increased feeds, it is possible to adhere the metal to the tool). The temperature range of hot stamping operations is 750… 850 0 С.
Supplier — AvekGlob Company — offers to purchase bar, wire or a circle from aluminum brass of the brand CuSn5ZnPb (C83600) in a wide range of diameters, thickness and length. Products can be bought at a price formed on the basis of European and world standards of production. Implementation is possible in bulk and retail, for regular customers, a flexible system of discounts operates.