Solid alloys tungsten-cobalt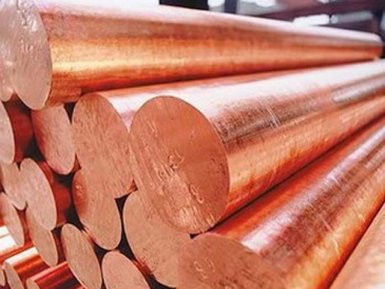 Supplier — AvekGlob company — offers at reasonable prices from the manufacturer solid alloys based on tungsten carbide and cobalt. The supplier guarantees the timely delivery of products to any address specified by the consumer.
Technical specifications
Solid alloys are highly melting compounds of solid, ceramic tungsten carbide and viscous cobalt. These materials are a composite of a metal matrix in which cobalt particles are placed in a matrix of tungsten carbide. Tungsten carbide may have the formula WC or WC 2, depending on the synthesis conditions. The cobalt content ranges from 1% to 30% by weight, depending on the application.
The main properties of these alloys — strength, hardness, high electrical and thermal conductivity, with low plasticity and resistance to bending.
Urgency of application
Hard alloys based on tungsten carbide and cobalt are used in the manufacture of extra-strong instrumental brushes by pressing and sintering methods. To increase strength and rigidity, surface coatings are used.
From the considered alloys also produce mountain and cutting tools, as well as wear-resistant parts of machines.
Chemical composition and physical and mechanical properties
In accordance with the technical requirements of GOST 3882−74, the most common solid alloys of the WC-Co system of domestic production have the following performance characteristics:
Brand alloy
Composition, %
Ultimate strength, MPa

Density, kg / m 3

Hardness by Rockwell (scale A), not less than
WC
Other connections
Co

VK3

VK3-M

VK6

VK6-M

VK6-OM

VK8

VK10-HOM

97

97

94

94

92

92

88

-

-

-

-

TaS

-

Cr 2 C 3

3

3

6th

6th

6th

8

10

1176

1176

1519

1421

1274

1666

1600

15000−15300

15000−15300

14600−15000

14800−15100

14700−15000

14400−14800

14300−14600

89.5

91.0

88.5

90.0

90.5

87.5

89.0
Assortment
Hard alloys based on tungsten carbide and cobalt are available in various forms, such as ingots, foil, sputtering targets and plates.
Supplier — AvekGlob Company — offers to purchase at a reasonable price from the manufacturers of solid alloys based on cobalt and tungsten carbide. Products can be bought at a price formed on the basis of European and world standards of production. Implementation is possible in bulk and retail, for regular customers, a flexible system of discounts operates.