Copper-Nickel wire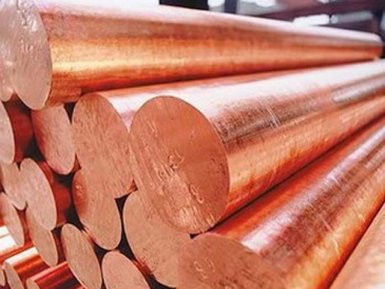 Company Avecglobal sells various assortment of wire at affordable prices from the manufacturer, which is made of copper-nickel alloys of domestic and foreign production. The supplier provides prompt delivery of the wire to any address specified by the customer.
Features of the material and its application
Copper in combination with nickel provides alloys with increased resistance to corrosion and oxidation, especially in chlorine-containing aqueous media. Along with the increase in these indicators, nickel also adds more strength and durability to the wire. In the presence of chromium, the strength of products exploited at elevated and lower temperatures increases.
An increased percentage of nickel is characteristic of copper-nickel wire, which is used for making fasteners of gasoline or freshwater tanks, various chemical equipment, oil pipelines, heat exchangers, parts of pumping equipment, and thermoelectric converters.
As the percentage of copper increases, the corrosion resistance of parts working in sea water increases. Such alloys are used primarily for the production of marine fasteners, since copper-nickel alloys are resistant to biological fouling.
Copper-nickel alloys with an increased chromium content are characterized by high tensile strength and increased creep resistance. A wire made of such materials is used in aerospace engineering, as well as in transport engine building.
To buy copper-nickel wire in an assortment at economically favorable prices from manufacturers, AvecGlob offers. The supplier performs an operational shipment of products to any point set by the customer.
Chemical composition and assortment
Copper-nickel wire usually contains from 1 to 4.5% of zinc, from 1.0 to 2.0% of tin, from 0.005 to 0.04% of phosphorus, and not more than 0.3% of other impurities. Such wire is characterized by good resistance to stress corrosion cracking, excellent workability, easily subjected to soldering and welding (except for gas acetylene).
The range of copper-nickel wire of domestic production is regulated by the requirements of GOST 1791−67. Wire is produced using single- and multiple-draw technology, with a diameter of 0.2 to 2.5 mm.
The mechanical properties of the wire must correspond to the data given in the table:
Preparation method
Temporary resistance s in, kgf / mm 2 (MPa), not less than
Relative elongation at tension,%, not less than
Single drawing
Multiple drawing
21.0 (200)
29.0 (280)
25.0
20.0
Buy copper-nickel wire in a wide range of brands and diameters, and at affordable prices from manufacturers offers the company AvekGlob. The supplier guarantees the immediate delivery of rolled metal to any point agreed by the customer.