Foil Titan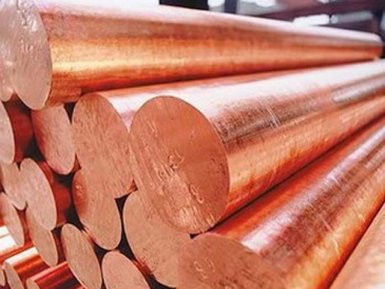 General characteristics
Titanium foil is one of the most popular types of heat-resistant rolled. It is superior to similar products for durability, lightness, heat resistance. Its surface at high temperature, interacting with atmospheric gases, is coated with a durable protective oxide nitride film. Because the foil has the property of biological inertness, it is used in food industry and medicine, besides it is easy to forging and rolling into a thin layer. Foil has extraordinary strength, and plasticity, identical to the plasticity of copper, low creep — stainless steel. Titanium foil has the ability to withstand prolonged exposure to alkalis, acids and moisture. Having low thermal conductivity and heat resistance, foil can be used for cryogenic cooling. The main disadvantage is high cost. Because of its exceptional properties of titanium require large production costs.
| Name | Mark | Standard | Cutting |
| --- | --- | --- | --- |
| Titanium foil | VT1−0, VT1−00 | OST1.90145 | 0,05−0,08x20−200 |
Manufacturer
The foil of titanium — are the products of hire a very small thickness, generally made of marks VT1−0 and VT1−00. These brands are virtually free of impurities, very plastic. Production is regulated OST 1 90145−74. The marking indicates the firm-developer. W is «VIAM"-Titan. In USA titanium α-alloys are marked with a letter A. V. China α-alloys and technical Titan designated by the letters «TA». Titanium foil has a minimum thickness to 0,013 mm. It is made by cold rolled with subsequent annealing in a vacuum furnace. Chem. the alloy composition is normalized to GOST 19807−74. Sampling for the determination of chemical composition is carried out according to GOST 24231−80.
Thickness, mm
Unit
Width, mm
Price.
foil of titanium VT1−00
0,35
pounds
200
negotiable
0,25
— «-
200
— «-
0,15
— «-
100
— «-
Application
The foil used for electric capacitors (conventional and electrolytic) has impurities of tantalum that improves the quality and increases their capacity. In the manufacture of body armor well-proven Kevlar. Foil made of titanium, consisting of several layers provide the same strength, but much easier. As a biologically inert material titanium foil successfully used in the healthcare industry, such as dental prostheses in dentistry. Resistance to temperature, ductility, corrosion resistance and lightness — do foil, an indispensable material of the XXI century.
Buy at best price
LLC «AVEK global» sells foil of titanium alloys at an affordable price. It is formed on the basis of the technological features of production without the inclusion of additional costs. We offer mutually beneficial cooperation for both retail and wholesale customers. We have the most variety of products for large-scale production. On the website avglob.org You will find all the necessary information. Our consultants are always ready to respond to current issues. Implementation of orders in the shortest possible time. Wholesale buyers are offered preferential discounts.