Grade 3 titanium 3.7055 - CP2 circle, rod, sheet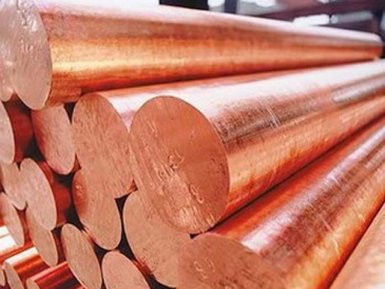 The company Avecglobal sells at a reasonable price from the manufacturer a variety of metal products — a circle, rod, sheet, which is made of titanium brand CP2 Grade 3. The supplier ensures timely delivery of products to any address specified by the consumer.
Composition and application
Technically pure titanium of the brand CP2 Grade 3 is characterized by less ductility and increased strength (compared to titanium classes 1 or 2) than titanium grades 1 and 2. It is used in aerospace and industrial applications requiring medium strength values. The material is also distinguished by excellent corrosion resistance.
Metal is used in the following industries:
Manufacture of aerospace engineering;
in construction and architecture;
in the automotive industry;
in the equipment of chemical industries (in particular, related to the production of chlorates);
in the manufacture of desalination plants;
in equipment for the production of hydrocarbons;
in maritime affairs;
in the medical industry;
when manufacturing power generating equipment.
Titanium brand CP2 Grade 3 has sufficient parameters of ductility and toughness, so that the profiles made of it can be subjected to subsequent deforming, mechanical or foundry processing.
The chemical composition of titanium CP2 Grade 3, which meets the technical requirements of the standards UNS R50550 and ASTM B265, is presented in the table:
C
N
O
H
Ti
Fe

No more

0.08

No more

0.05

No more

0.35

No more

0.015

The basis

No more

0.30
Notes. 1. The total amount of impurities should not exceed 0.3… 0.4%. 2. Nitrogen, hydrogen and oxygen are allowed only in the form of chemical compounds with titanium.
Buy at economical prices from the manufacturer of bars, circle or sheet made of titanium brand CP2 Grade 3 offers the company AvekGlob. The supplier guarantees the operative shipment of rolled metal to any point. installed by the client.
Properties
Basic physical characteristics of metal:
Density, kg / m 3 — 4512;
Melting point, 0 С — 1660;
The coefficient of thermal expansion in the temperature range 20… 100 0 С, μm / deg — 8,6;
Modulus of elasticity, GPa — 107.
Basic mechanical characteristics of metal:
The limit of temporary resistance, MPa — 595;
Yield strength, MPa — 450;
Relative elongation at tension,% — 25;
Relative narrowing of the cross-sectional area,% — 45;
Hardness according to Rockwell (scale B), no more than 48.
To buy at affordable prices from the manufacturer bars, circle or sheet, which are made of titanium brand CP2 Grade 3, offers the company AvekGlob. The supplier makes immediate delivery of the products to any point agreed by the customer.