Udimet 720 round, wire, tube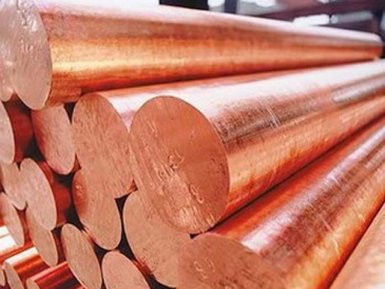 Do you want to buy a circle, rod, pipe made of Udimet 720 alloy from the supplier — AvecGlob company? Here you will find the necessary information about this alloy
Buy at affordable prices from the manufacturer rolled a variety of sections and profiles — a pipe, a circle, wire — made of alloy grade Udimet 720, offers the company AvekGlob. The supplier guarantees the timely delivery of products to any address specified by the consumer.
Composition and application
Udimet 720 (another name — Alloy 720) is a nickel based alloy that has an elevated percentage of tungsten. The solid solution in the microstructure of the alloy is strengthened by molybdenum, and precipitated by titanium and aluminum. Metallurgical stability causes excellent impact resistance of products after long exposures at elevated temperatures.
Good resistance to oxidation and corrosion combined with high strength makes the alloy useful in applications in blades and discs of gas turbines. This alloy is characterized by good resistance to oxidation and creep. The strength of the alloy can be increased due to strain hardening, which is achieved with cold plastic deformation. Products made of Udimet 720 alloy (Alloy 720) can function stably under high mechanical loads and high temperatures, as well as in places requiring high surface stability. For subsequent use in the nuclear power industry products made of the alloy Udimet 720 (Alloy 720) are produced by powder metallurgy.
The chemical composition of the alloy is shown in the table:
| | |
| --- | --- |
| Element | Content in the alloy,% |
| Nickel, Ni | 55.16−59.705 |
| Chrome, Cr | 15.5−16.5 |
| Cobalt, Co | 14.0−15.5 |
| Titanium, Ti | 4.75−5.25 |
| Molybdenum, Mo | 2.75−3.25 |
| Aluminum, Al | 2.25−2.75 |
| Tungsten, W | 1.00−1.50 |
| Zirconium, Zr | 0.0250−0.0500 |
| Boron, B | 0.0100−0.0200 |
| Carbon, C | 0.0100−0.0200 |
Company Avecglob proposes to purchase at a cost-effective prices from the manufacturer a circle, wire or pipe, made of nickel alloy Udimet 720 (Alloy 720). The supplier provides guaranteed delivery of the rolled product to any point set by the customer.
Properties
Basic physical characteristics of the alloy:
Density, kg / m 3 — 8080;
Melting point, 0 С — 1371;
Coefficient of thermal expansion in the temperature range of 20… 100 0 С, μm / deg — 12,24;
Basic mechanical characteristics of the alloy:
The limit of temporary resistance, MPa — 1104;
Yield strength, MPa — 780;
Relative elongation at tension,% — 20.
Technological features: temperature range of forging conditions 1040… 1200 0 С. For cold stamping, standard technologies of plastic deformation are used. As the material of working tools, it is necessary to use only alloyed tool steels, and it is necessary to use effective lubricants. Welding processes recommended for the Udimet 720™ (Alloy 720) include arc welding using tungsten non-consumable electrodes, and gas-plasma welding. Submerged arc welding is not recommended, because a high temperature gradient can cause cracks. The machining of the alloy is limited due to its high hardness.
Avec Glob Company sells a round, wire and pipe made of Udimet 720™ alloy (Alloy 720) at an affordable price. The supplier provides prompt shipment of rolled products to any point agreed by the customer.