Rod bronze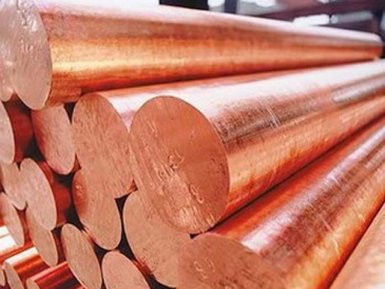 Horseshoe legendary centaurs and Pegasi forged from bronze rod. (Historical fact).
Dignity
Bronze rod combines such qualities as flexibility, malleability, strength and ductility. It is perfectly amenable to all kinds of mechanical processing: punching, cutting, milling and drilling. A high level of corrosion resistance, durability, relatively low cost — make the production of any semi-finished products from bronze rod is very cost effective,
Production
GOST 1628−78 regulated the production of rods of bronze without tin; GOST 6511−60 — bars of bronze, tin and zinc; GOST 10025−78 — bronze tin-phosphorous. Manufacturer of rods made of bronze beryllium stipulated by GOST 15835−70; rod bronze chrome brand Brh1 stipulates THAT 48−21−408−86. Normalization of chemical composition: rod, which is processed using pressure: GOST 18175−78 for alloys without tin; GOST 5017−74 — tin alloys. Quality bronze rods does not have any bundles, prevents cavities, and various non-metallic inclusions. On its surface, may be allowed: minor dents, cracks and scratches.
| Grade of bronze | Hardness HB 10-1 | t° melting point (°C) | σв (MPa) |
| --- | --- | --- | --- |
| Brof6,5−0,4 | 70−90 MPa | 995° | 400−800 |
| Broc4−3 | 150−170 MPa | 1045° | 430−880 |
| Bramc9−2 | 100−120МПа | 1060° | 440−550 |
| Brb2 | 130−150 MPa | 995° | 400−950 |
Note. The range σ (MPa) is given for soft/hard alloy.
type
GOST
marking
Khimich.comp.
Bars and rods, hot-rolled extruded drawn.
10025−78

bronze tin-phosphor stamps

Бр0Ф6,5−15, Бр0Ф7−2

GOST 5017.
1628−78
Bronze without tin brands Bramc9−2, БрАЖМц1О-3−1,5, БрАЖН1О-4−4, Brazh9−4, Bcmcs-1 and Brkn1-Z
GOST 18175−78;
Bars of irregular cross-section
THAT 48−21−249−72
Brazhnmc9−4-4−1
Cast the circle
24З01−9З
БрОЗЦ7С5Н1, БрОЗЦ12С5, БрО5Ц5С57
GOST 613
Cast bronze rods are manufactured by casting in horizontal rods, having a round cross-section.
Classification of the bronze rod
According to the method of production of bronze rods are divided as follows:
cold — formed (D);
— hot-deformed;
— rolled (G);
— extruded (P).
As material is bronze rod:
— very hard (About);
— semi-solid (P);
— solid (T);
— soft (M).
In the form section of bronze rods are divided into:
— CU — circular cross-section;
— SHG — hexagonal cross-section.
— KV — a square cross-section.
Precision bronze rods is:
— high precision (In);
— normal (N).
— high (P).
Length release:
— in coils (BT);
— measuring length (MD);
— multiple dimensional (KD);
— random (ND).
Special conditions: dimensional bronze rods increased accuracy in length (MP); bronze rods for processing on the machines (AB).
Application
The bronze rods are widely demanded as prefabricated to produce nuts, bushings, bearings, valves of various parts and components that are required in all branches of modern industry.
Buy at best price
In stock company «AVEK global» is always available a wide choice of rental bronze at the best possible price. Our offer will satisfy the most demanding customer. To order and purchase the bronze bars you can carry out through the website or by contacting our office. Quality products we guarantee strict compliance with all technological norms of production. The lead times will surprise you. Price depends on additional conditions of supply and order volume. For wholesale orders, use a flexible system of discounts.