Molybdenum mesh woven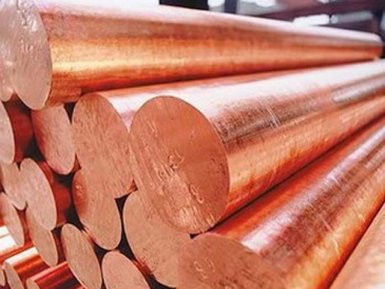 Supplier — AvekGlob company — offers at reasonable prices from the manufacturer a molybdenum woven mesh. The supplier guarantees the timely delivery of products to any address specified by the consumer.
Technical specifications
Molybdenum woven mesh is characterized by high-temperature strength and heat resistance. They are characterized by the stability of the dimensions of the cells, which do not depend on the oscillations of external temperatures and pressures, while the structure of the grid does not change. Due to these properties, the molybdenum mesh is usually used in heating elements and high temperature furnaces as a load-bearing structure, a mesh protective or filter media. However, to ensure the necessary durability, the product must be operated in a vacuum or in a reducing atmosphere. Therefore, molybdenum woven mesh is often found in the equipment of the chemical industry.
Properties of molybdenum mesh: high strength at high temperatures, low vapor pressure, limited thermal expansion, excellent thermal conductivity, low electrical resistance.
Urgency of application
Molybdenum woven mesh is used in applications where corrosion resistance, flue gas resistance, fire resistance, high mechanical pressures and temperature resistance are important. Such grids are used in automotive components, building parts, oil and gas pipelines, as well as chemical processing lines for materials.
In electrical engineering, the material is used as shielding elements of heating resistance furnaces and supporting filament housings of powerful incandescent lamps. At higher requirements for wear resistance, woven meshes of molybdenum alloys with iron and / or nickel — permalloy are used.
Chemical composition of mesh material
For the production of nets of various accuracy of domestic production, the wire from molybdenum is usually used in accordance with GOST 26266−87:
| | | | |
| --- | --- | --- | --- |
| Molybdenum brand | Mass fraction of molybdenum,%, not less than | Mass fraction of additive,% | Mass fraction of the sum of impurities,%, not more than |
| MCH | 99.96 | - | 0.04 |
| MK | 99.92 | Silicon 0.019… 0.04 | 0.04 |
| MRN | 99.92 | - | 0.08 |
Note. The amount of impurities includes elements: calcium, magnesium, silicon, nickel, iron, aluminum, if they are not additives.
Physical and mechanical properties of mesh material
Density, kg / m 3 — 10,200;
Melting point, 0 C to 2620;
Specific heat capacity, J / kggrad — 272;
Coefficient of thermal conductivity, W / megade — 146,65;
Coefficient of thermal expansion, μm / deg — 5,8… 6,2;
Hardness according to Brinell, НВ — 125;
Modulus of elasticity, GPa — 336;
The limit of temporary resistance, MPa −1600… −2100 (with a decrease in the diameter of the wire, the tensile strength increases).
Assortment
The generally accepted parameters of molybdenum woven mesh are:
— for grids of the brand MO008710: nominal diaphragm: 0.8 mm, wire diameter: 0.18 mm, open area: 67%, type — simple mesh;
— for grids of the brand MO008720: nominal diaphragm: 0.44 mm, wire diameter: 0.07 mm, open area: 67%, type — simple mesh.
Supplier — AvekGlob Company — offers to purchase a molybdenum woven mesh in any number and size of cells. Products can be bought at a price formed on the basis of European and world standards of production. Implementation is possible in bulk and retail, for regular customers, a flexible system of discounts operates.