KHN65MV - ЭП567 pipe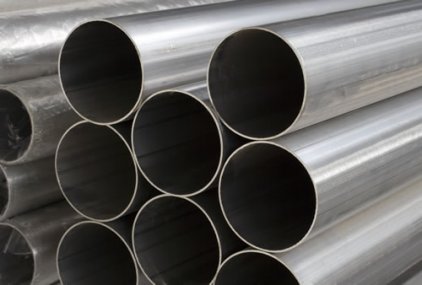 General characteristics
Steel KHN65MV heat-resistant, ductile and stable in an oxidizing atmosphere saturated with ammonia and nitrogen. Pipe KHN65MV designed for continuous operation in high temperature environment. The coefficient of linear expansion = 13.7 per (1/deg K). Density of 8.9 g/cm3. The mechanical properties of the tubes depend on the temperature. Up to t º 800ºС the resistance of the load will be maximum. Coefficient of thermal conductivity in the range in the range 20 — 100 º C = 0,126 • 102 W/(m • K).
Dignity
Pipe KHN65MV of special heat-resistant steel belongs to the category of stainless steel tubes. From it produced designs and details, which are operated at high temperature (700 — 850ºС) in aggressive chemical environments. Thanks to 65% of Nickel in the composition and additives of chromium, molybdenum, tungsten, KHN65MV pipe features high corrosion resistance, providing increased reliability of the equipment. Properties such as ductility and plasticity, easy processing pipes. Due to the cold resistance and the ability to hardening, they are in demand for flue pipes type large thickness. However, despite its corrosion resistance, these pipes still unstable in the atmosphere of sulfur compounds and sulfur. Because of the content in the composition of the alloy of Nickel and titanium tubes are more expensive, but are at the same time more reliable. Their cost kompensiruet durability and strength.
Chemical composition of pipes KHN65MV
Ni
Mo
Cr
W
Fe
Mn
Si
With
P
S
59,8−67,5
15−17
14,5−16,5
3−4,5
to 1
to 1
to 0.15
0,03
0,015
0,012
Use
Tubes of this alloy are used in very harsh conditions. They are often used in the form of containers for the transport of chemically active substances, due to its strength, high corrosion resistance and durability. Pipe KHN65MV is not always the end product. It is often used as a workpiece for punching, cutting, pressing in the manufacture of separators, bearings and other parts of rolling and round parts. Such a tube can also be used in the manufacture of fragments of installations in the oil and gas industry, which operate at high temperatures (above 700°C), in metallurgy and mechanical engineering. The process of production of these tubes requires strict compliance with international and domestic standards of quality and safety. Pipe used in construction, chemical, food industry, medical industry and mechanical engineering.
Buy at best price
The company «AVEK global» sells heat-resistant rolled on favorable terms. Price due to the technological features of production without additional costs. The warehouse contains the widest choice of products for large-scale production. We offer attractive terms and conditions for retail customers. On the company's site displays the full information about goods. All products are certified. The timing of orders is minimal. For wholesale orders the company provides a substantial discount.