Solder POS 30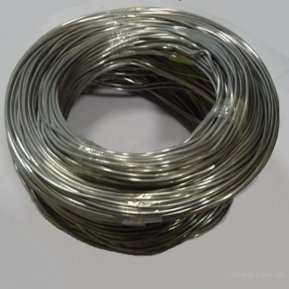 Relevance
As you know, all the solders are essential elements for mounting structures, which are made of metal. In order to get a quality seam tin products mainly used solders brand POS. This species belongs to assurity the solders. The solder POS30 is manufactured strictly according to documented rules, according to GOST. The solder POS30, according to regulatory documents should go only to tin in its pure form.
Solders brand POS
Solder
Supply
t° melting
Application
PIC 30
Ingots, wire Ø 1−4 mm, rod
183−255°C
Tinning and soldering of radiators, brass and sheet zinc
PIC 40
Ingots, wire Ø 1−4 mm, rod
183−238°C
Soldering of electrical equipment, parts of galvanized iron, creating a watertight seams.
POS 60
Ingots, wire Ø 0,5−4 mm, rod
183−190°C
Soldering of radio equipment, printed circuits, precision instruments.
PIC 90
Rod
183−220°C
Soldering and tinning of household and medical equipment
Use
Usually solder POS 30 is used when performing brazing copper, iron or brass. Indispensable in the energy sector.
The use of this type of solder only can be produce good results when correctly represents himself the whole soldering process and performs all the basic rules. Solders brand PIC during the soldering process to form a surface of the part of the so-called zone of intermediate alloy. It should be noted that the quality of the soldering when you have a clean metal surface will depend on the rate of dissolution of metals in your solder. This means that the dissolution rate will be higher, so the quality of the soldering will be better. In other words, the quality of soldering depends on the speed of diffusion. To increase the degree of diffusion you must have clean surfaces of the soldered parts. If the surface is oxidized, the diffusion of the solder greatly reduced or completely absent. To prevent oxidation of the molten solder when soldering apply flux. They have a temperature close to the temperature value of the melting solder parts.
Buy at best price
The company «AVEK global» offers the best prices on Solder POS 30. We deliver across the CIS and beyond.