03Н18К8М5Т - aisi 321 sheet, round, wire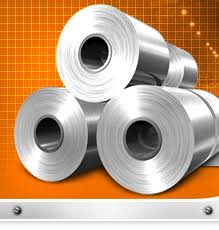 Production
Brand 03Н18К8М5Т-VD refers to a group of steels of Maraging type and fully complies with the strict requirements of GOST. Smelted in open induction furnaces and subjected to vacuum arc remelting. Production is carried out according to specifications: 14−1-4479−88, 14−1-3140−81.
Chemical composition of steel 03Н18К8М5Т-VD
| Co | C | Al | Fe | Ni | Mo | Mn | P | Ti | Si | S |
| --- | --- | --- | --- | --- | --- | --- | --- | --- | --- | --- |
| 7,5−8,5 | ≤0,03 | ≤0,15 | DOS. | Of 17.7−19 | 4.2−5V | ≤0,1 | ≤0,01 | 0,2−0,4 | ≤0,1 | ≤0,01 |
Made the following types of rentals: circle, sheet, pipe, wire, tape. Pipes can be made seamless — seamless and welded — welded. The manufacturing circle is made by stamping metal under a predetermined shape. Circles of this steel can be used in the form of forgings, ie intermediate preform for different products. During hot rolling and forging at the beginning of temperature = 1170 °C, and in the end — of about 900 °C. Steel is easy enough to cut. Sheets rods supply without heat treatment. Technical documentation for delivery of metal ensures standards of quality control of the alloy:
-chemical composition of alloying elements;
-the maximum content of impurities;
-the macrostructure of templates: no blisters, shrink looseness, slag inclusions, cracks;
-mechanical properties;
-ultrasonic testing for the absence of cracks;
— geometry and dimensions (tolerances, surface quality, curvature).
Physical properties at 20°C
— The thermal conductivity 0,19 · 102 W/(m · K).
— The specific weight of 8.1 g/cm3
— Modulus of elasticity 19−20 · 10— 4 N/mm2
Hardness HB 200 MPa -1
— The resistivity of 0.38 — 0.4 Omhm2/m.
— Specific heat 0,504 · 103, j/(kg · K);
— Coefficient of thermal linear expansion of 10.0 to 10.5x10-6/°C
— Induction of saturation of 8−14 kgs.
— Residual induction is 5−8 kgs
— Poisson's ratio 0,250; and at t° 96 °C — 0,235.
Dignity
Steel 03Н18К8М5Т-VD has high reliability, high resistance to intergranular corrosion and considerable resistance to stress corrosion cracking in alkaline and chloride environments. Alloying contributes to heat resistance and provides an opportunity to produce steel of this brand details to the power type. Used in the production of tanks (tanks) high pressure, and loaded parts, axles, bolts for fastenings. In the case of burdened working conditions, it is possible to change this brand to another, with lower carbon content.
Welding
Welded with automatic and manual TIG welding. In the process of manual arc welding electrodes are used with wire rod of steels SV-03Н18К8М5Т-VD. The weld seams are not subject to formation of hot and cold cracks.
Use
Manufacture of loaded parts for mechanical engineering and metallurgical equipment — axles, bolts for fastenings. In industrial chemistry is used for tanks (tanks) high pressure, which are operated in high corrosive environments at t° to 80 °C.
Buy at best price
The company «AVEK global» implements of metal heat-resistant chromium-Nickel alloys at an affordable price from the manufacturer. We have the most variety of products for large-scale production. We offer favorable conditions for wholesale and retail customers. On our website You will find the necessary information. Our consultants are always ready to answer your questions. The price depends on order volume and additional conditions of delivery. Implementation of orders in the shortest possible time. Wholesale customers enjoy significant discounts.