Ti-10V-2Fe-3Al titanium circle, rod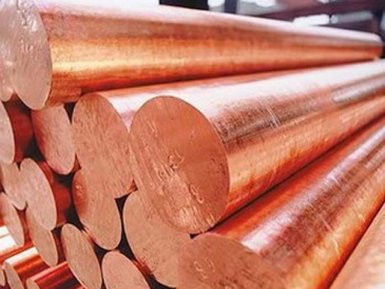 Supplier — AvekGlob company offers to buy at affordable prices from the manufacturer a circle and rod made of Ti-10V-2Fe-3Al titanium alloy. The supplier guarantees the prompt delivery of products to any address specified by the consumer /
Technical specifications
The Ti-10V-2Fe-3Al titanium alloy (also known as titanium 10−2-3) is a pseudo beta (β) titanium alloy in which the best combination of high strength and high viscosity is obtained from all practical grades used. This alloy belongs to the category of thermally strengthened, therefore a wide range of strength and corresponding toughness is achieved due to the appropriate combination of plastic deformation parameters and heat treatment modes.
The optimum temperature for the use of products made from the alloy in question should not exceed 300… 315 ° С. Standard product specifications from this alloy must comply with the technical specifications of AMS 4983 and AMS 4984.
Urgency of application
The circle and rod of Ti-10V-2Fe-3Al alloy are used in cases of operation when the product should have medium or high mechanical strength with sufficient toughness. The alloy is also characterized by high fatigue strength, and therefore is used for the manufacture of airplane chassis. Typical details of Ti 10−2-3 alloy are also the components of aircraft, blades of compressor units, disks, wheels, spacers, etc. In practice, Ti-10V-2Fe-3Al is very often used also in forgings.
Chemical composition
The chemical composition of the titanium alloy Ti-10V-2Fe-3Al, which meets the technical requirements of the UNS R56410 standard, is given in the table:
Element
Content in the alloy,%
Al
2.6 — 3.4
C
Not more than 0.05
Fe
1.6 — 2.2
H (bound)
Not more than 0.015
N (bound)
Not more than 0.05
O (related)
Not more than 0.13
Ti
83 — 86.8
V
9 — 11
The total amount of other impurities should not exceed 0.3%.
Physical and mechanical properties
Density, kg / m 3 — 4650;
Melting point, 0 С — 1640… 1670;
Specific heat capacity, J / kggrad — 570;
Coefficient of thermal conductivity at room temperature, W / megade — 13,1;
Coefficient of thermal expansion at room temperature, μm / deg — 9.65… 9.8;
Modulus of elasticity, GPa — 121;
The limit of temporary resistance, MPa — 1100… 1210;
Yield strength, MPa — 650… 700;
Relative elongation at tension,% — 10;
Relative narrowing of the cross-sectional area,% — 12
Hardness according to Rockwell (scale C), no more than 42.
The assortment and technological features of the material application
The Ti-10V-2Fe-3Al grade alloy is available in bars, plates or forged sections up to 150 mm thick, and also in the form of a powder. Mechanical machinability of the material is satisfactory. Only electron beam welding is possible, with subsequent mechanical properties depending on the subsequent heat treatment regime. Forging an alloy is advisable to conduct after annealing. The alloy is sometimes prone to stress corrosion cracking in solutions of chemically aggressive salts.
Areas of use
Typical industries where products manufactured from titanium alloy Ti-10V-2Fe-3Al are used are aerospace industries.
Supplier — AvekGlob company offers to buy a bar or circle made of titanium alloy of the brand Ti-10V-2Fe-3Al, at a price formed on the basis of European and world standards of production. Buy these products can be wholesale and retail. For regular customers, there is a flexible system of discounts.