Circle, wire, elinvar® pipe - NiSpan c902®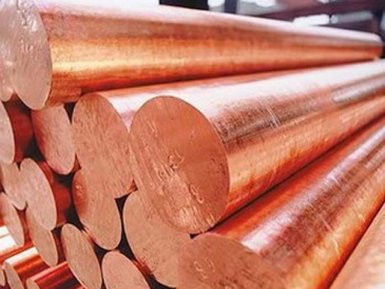 Do you want to buy a circle, wire or pipe made of Elinvar® (NiSpan, C902) from the supplier AvecGlob? Here you will find the necessary information on this topic
To buy at affordable prices from the manufacturer a variety of rolling — a circle, pipe or wire — made of an alloy of the brand Elinvar® (in the US it is manufactured under the name NiSpan and alloy C902), suggests the company AvekGlob. The supplier provides guaranteed delivery of products to any address specified by the consumer.
Composition and application
Elinvar® alloy (other names — Ni-Span, c902) are manufactured in accordance with the technical standards AMS 5225 and UNS N09902. The material is based on nickel-iron, additionally doped with chromium and aluminum. The Elinvar® alloy has excellent controlled thermoelasticity characteristics, as well as controlled parameters of the coefficient of thermal expansion. The alloy is also characterized by excellent resistance to oxidation in high-temperature atmospheres.
The alloy is well suited to all types of processing, because it differs in a constant value of the modulus of elasticity at temperatures from -40 to + 65 ° C.
The range of supply of the alloy: sheet / plate, pipe, rod / circle / wire in reels.
Iron-chromium-nickel alloy grade Elinvar® (NiSpan, C902) is commonly used for manufacturing high-precision measuring instruments,
wireless elastic thermosensitive products, bellows and diaphragms of control and automation equipment operating at temperatures not higher than 350 ° C.
The chemical composition of the alloy is presented in the table (numerical data — in percent, iron — rest):
C
Mn
Si
P
S
Ni
Cr
Ti
Al
Fe
No more
0.05
0.80
0.80
0.020
0.020
41.5… 43.0
5.2… 5.8
2.3… 2.7
0.5… 0.8
BAL
A circle, wire or pipe made from an Elinvar® grade alloy (NiSpan, C902) is available from the manufacturer at economically favorable prices, AvecGlob offers. The supplier performs an operational shipment of products to any point set by the customer.
Properties
Basic physical characteristics of the alloy:
Density, kg / m 3 — 8000;
Melting point, 0 С — 1380;
The coefficient of thermal expansion in the temperature range 20… 100 0 С, μm / deg — 8,5;
Modulus of elasticity, GPa — 176.5… 191.
Basic mechanical characteristics of the alloy:
The limit of temporary resistance, MPa — 880… 930;
Yield strength, MPa — 400… 450;
Relative elongation,% — 20;
Vickers hardness, HV, no more than 450.
Technological features: during heat treatment, the alloy is subject to aging.
Avec Glob Company sells a circle, wire or pipe at an affordable price from the manufacturer, which are produced from an iron-chromium-nickel alloy of the Elinvar® brand (NiSpan, C902). The supplier ensures the immediate delivery of products to any point agreed by the customer.