The stainless steel strip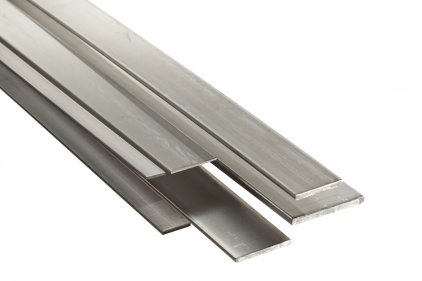 Production
Stainless steel band is one of the types of rolled steel, the most widely used. According to GOST 5632−61 production is carried out hot or cold rolling methods from corrosion-resistant high-temperature steel Nickel brands: 12H18N10T, 10Х17Н13МДТ, 08KH18N10T, 23Х23Н18 or chromium alloys 95X18, 40X13, 15KH25T.
Classification
The quality and accuracy of rolling:
A — increased accuracy
— B — high precision
— Normal accuracy categories.
Length:
— random;
— dimensional.
Cross-sectional thickness is 4 — 60mm and a width of not greater than 200 mm, according to GOST-4405−75. On the surface of products should be free of cracks, delamination. However, the presence of minor scratches, pits, traces of broach valid. On a break there should not be voids.
Use
The production of various steel structures and complex curved profiles, cutting tools, springs, decorative columns, arches and other architectural elements. The stainless band gives the product an aesthetic appearance and protects against corrosion, increases resistance to temperature changes, long stay under the open sky, in the aggressive environment of industrial gases. Without it it is difficult to imagine a modern industry. These properties make the band popular in the oil and gas industry. Compliance with strict sanitary conditions to the quality of metal products makes it popular in the medical and food industries.
Buy at best price
Large assortment of stainless steel strip in stock LLC «AVEK global» can satisfy any requests. The quality of the finished product is ensured absolute compliance with all technological norms of production. The order execution time is the shortest. If you have any questions, you will receive detailed advice from experienced managers. In the implementation of wholesale orders the company provides flexible system of discounts.