3.1325 - AlCuMg1 duralumin sheet, strip, pipe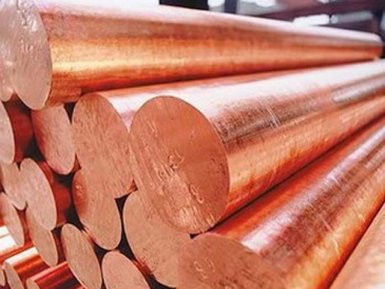 Supplier — AvekGlob Company — offers at a reasonable price from the manufacturer a sheet, tape, pipe, which are made of duralumin brand AlCuMg1 (3.1325). The supplier guarantees the timely delivery of products to any address specified by the consumer /
Technical specifications
The deformable duraline of AlCuMg1 (analog — alloy 3.1325) is doped with copper and magnesium. This alloy has high mechanical properties and excellent resistance to fatigue fracture processes. While turning the alloy, a rather long chip is formed, so it is not suitable for machining processes on automatic lathes.
Urgency of application
Typical applications of AlCuMg1 durability (3.1325) are components and components with high structural stability, intended for use in aviation, defense industry, space technology, and in transport engineering. This alloy also produces a variety of fasteners — screws, bolts, rivets, etc.
Chemical composition
According to the technical requirements of DIN EN 573, AlCuMg1 (3.1325) durability includes the following elements (numerical data — in percent, aluminum base):
Si
Mn
Fe
Cu
Cr
Zn
Mg
Impurities
0,2.0,8
0.65

before

0.7

4
up to 0,1

Before

0.25

0.7
other, each 0.05; only 0.15
Physical and mechanical properties
density, kg / m 3 — 2790;
melting point, 0 С — 510… 530;
coefficient of thermal expansion at room temperature, μm / deg — 23,5;
Specific heat, J / grad — 904;
modulus of elasticity, GPa — 72.4;
coefficient of thermal conductivity at room temperature, W / mdg — 140;
Brinell hardness, НВ — 104;
limit of temporary resistance, MPa — 427;
yield strength, MPa — 276;
permissible tensile elongation,% — 22.
Assortment and application features
The sheet, tape and pipe from duralumin AlCuMg1 (3.1325) are produced in a wide range of cross sections and lengths. The alloy has a good ability to plastic deformation at elevated temperatures. The range of forging modes is 400… 500 0 С.
The AlCuMg1 duralumin alloy (3.1325) has a very low corrosion resistance, is not suitable for soldering, and is not suitable for decorative surface anodizing. Weldability is possible only with the use of friction welding technology.
Supplier — AvekGlob Company — offers to buy a sheet, tape or pipe from the durability grade D16 (AA2124 and AA2024) in the required assortment of cross sections and length. Products can be bought at a price formed on the basis of European and world standards of production. Implementation is possible in bulk and retail, for regular customers, a flexible system of discounts operates.