ХН35ВБ - эп912 sheet, round, wire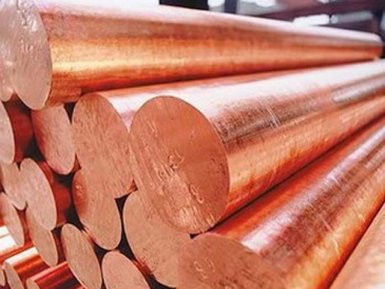 Relevance
Nickel alloy grade KhN35VB-dv, id (or EP912-VD; EP912; KhN35VB) refers to stainless heat-resistant alloys on iron-nickel (iron) basis. It is produced in the form of ingots, slabs, blanks, in accordance with specifications 14−1-4223−87, in the form of steel pipes, as well as connecting parts to them, in accordance with specifications 14−3-1583−88. The maximum recommended operating temperature for a long period may be + 950−1000 ° C.
Scope of application
The alloy KhN35VB-id, used in the manufacture of parts of pipelines for gas systems of aviation and space equipment. Stainless circles ХН35ВБ are also used in the manufacture of parts, structures in various industries. Strength, wear resistance, high resistance to heat, corrosion of this alloy make it possible to use it in the production of the most popular products of various types, such as:
— stop valves, seamless pipes for the sphere of housing and communal services and fuel industry;
— building frames, fences, furniture and decorative accessories;
— dishes, household appliances;
-equipment for the chemical, light and food industries;
— machines, fasteners, tools for metalworking;
— shafts of engines, wheel caps, rims, support rollers for machine building.
Rolled metal special. Purpose alloy XH35BB-id, widely and very successfully used in sea water, alkalis, acids (conditions of highly aggressive media), as well as from high to low temperatures.
Buy at a bargain price
The company Avek Global, which manufactures a large range of products from the alloy KhN35VB-dv, id is ready to satisfy the most complex customer requests. The wide application of products that are made from this alloy is due to high quality, great variety and affordable value. Absolute control of all stages of the technological process allows the company Avek Global LLC to produce guaranteed high-quality metal products. The introduction of modern technologies gives us an opportunity, in addition to a wide basic assortment, which is always available in the company's warehouses, to take orders for the production of metal products by individual order, even in case of high-quality metal products of unconventional options and sizes.