08KH17N15M3T - эи580 sheet, round, wire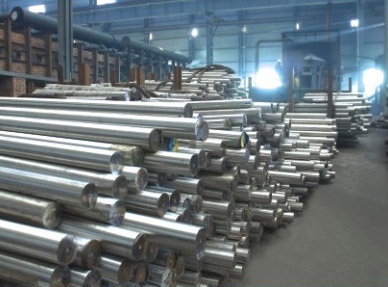 General characteristics
Brand 08KH17N15M3T (ЭИ580) refers to the type of high alloyed austenitic steels. Has a high resistance to intergranular corrosion of the base metal and welds in corrosive environments up to 80 °C. Used in the manufacture of welded equipment for urea synthesis urea, phosphoric acid, and also in contact with other corrosive media in cases where the use of steel with a lower Nickel content causes corrosion in the focal areas of S-ferrite.
The chemical composition of the alloy 08KH17N15M3T
| Mn | Cr | C | Mo | Ti | Si | Ni |
| --- | --- | --- | --- | --- | --- | --- |
| ≤2 | From 16 to 18 | ≤0,08 | From 3 to 4 | From 0.3 to 0.6 | ≤0,8 | From 12 to 14 |
Production
Regulated by the following GOST: 18907−73; 5632−72; 25054−81; 18143−72; 5949−75; 7350−77; 4405−75; 9941−81; 9940−81. Steel brand 08KH17N15M3T is produced in electric arc furnaces in full compliance with the strict requirements of state standard. Made the following types of rentals: circle, tube, wire, sheet, ribbon. In forging, rolling and forging in the initial stage of the process temperature is 1170 °C, and at the end — of about 900 °C. This steel can be processed by the method of cutting, which extends the possibilities of its use.
Physical properties at 20°C
— Conductivity 0,147· 102 W/(m · K)
— Specific gravity 7.9 g/cm3
— The modulus of elasticity of 20.3 · 10— 4 N/mm2
Hardness HB 200 MPa -1
— Specific electrical resistivity of 0.75 Omhm2/m
— Specific heat is 0,504 · 103, j/(kg · K);
— Magnetic permeability 1,255 micro Tesla/m
Welding
Automatic, gas, electric arc method. Sheet thickness up to 10 mm easy to weld arc process. TIG option is recommended for sheets less than 6 mm thick and for the implementation of the welding root passes of more than 10 mm. In order to prevent welds over 10 mm hot cracks, root connection, you need to obratnoystorone welding method using the welding components without niobium. For sheet thickness of over 12 mm using a combined method (argon arc welding and welding with stick electrodes). Seams are addressed to a corrosive environment, imposed to the electrodes OzL-20. For automatic arc welding or submerged arc welding electrodes SV-04Х19Н11 and SV-06Х19Н10МЗТ recommended additive with wire rod St-01Х19Н18Г10АМ4; for manual arc welding with electrodes anv-18, anv-17 and anv-20, OzL-20.
Use
Alloy 08KH17N15M3T gained wide use in the manufacture of welded chemical equipment for the manufacture of urea synthesis urea, and fertilizers. Also used in the manufacture of containers which are operated in wet-process phosphoric, 55% acetic acid, and other environments of increased aggressiveness at temperatures up to 80 °C. is Used for the manufacture of welding electrodes 08KH17N15M3T required for connections of fittings, joints in pipelines, repair welds equipment that operates in a radioactive environment.
Buy at best price
The company «AVEK global» implements of metal heat-resistant alloys at an affordable price from the manufacturer. We have the most variety of products for large-scale production. We offer favorable conditions for wholesale and retail customers. On our website You will find the necessary information. Our consultants are always ready to answer your questions. The price depends on order volume and additional conditions of delivery. Implementation of orders in the shortest possible time. Wholesale customers enjoy significant discounts.