Brass pipe dcrm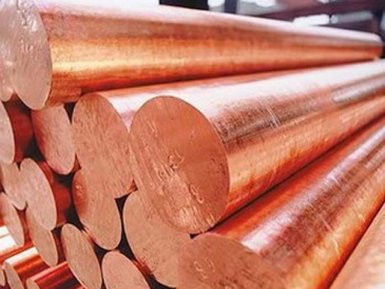 General characteristics
Pipes made of non-ferrous metals in comparison with their iron analogues more resistant to corrosion, much easier handled, however, have a much lower strength, and relatively higher cost. But plastic pipes have higher resistance to corrosion.
Assortment
Their purpose tube made of non-ferrous metals are divided into: tube General-purpose, (this is the so-called pulse tube, for connection of sanitary appliances, water heaters, pipes), and special (for heat exchangers, as well as manometric tube). Depending on the production technology of metal pipes, there are drawn, extruded and cold-rolled. By its nature, heat treatment of different materials, the pipes can be soft, semisolid, or solid.
Production
All brass tubes are manufactured in compliance with the GOST 494 available only in two variants, such as pipes for General and special purposes.
Drawn and cold-rolled tubes for heat exchangers are manufactured from brass such brands as ЛО7О-1, LA77−2, and ЛМ68-O. O6, outer diameter ranging from 10 to 38 mm. the wall Thickness of such tubes is 0.8 — 3 mm, and the length reaches 12 meters. The requirements to the quality of both external and internal surfaces of pipes are the same as for any copper pipes. Brass or mecniereba, the diameter of which is approximately 40 millimeters, are delivered in special wooden boxes, and during transportation and storage provide additional protection from various kind of damage, moisture, dirt, and any chemicals.
Pipe DCRM
Brass pipe DCMM-28x3x3500 is made with a very precise observance of all standards that are regulated by GOST 494, where DCRM means that it is drawn round soft steel normal accuracy, 28 — its outer diameter, expressed in millimetres, 3 — the thickness of the pipe walls, 3500 — its dimensional length. Such pipe is widely used for installation of various communications. It is resistant to corrosion, so it is widely used for the manufacture of water pipes. Also it is quite durable, its service life can last up to fifty years.
Buy at best price
To see more details with the products, to clarify its basic qualities, place your order, you can through the website of our company LLC «AVEK global», which specializiruetsya on the supply of non-ferrous alloys. We offer products from warehouses in Ukraine and Russia with delivery to any region of the CIS. All products are certified. The timing of orders is minimal. For any questions, you are always ready to advise experienced managers. For wholesale orders there is a reduced discount.