Do you want to buy tungsten alloys at an affordable price from Avek Global supplier? We guarantee high quality products and a large selection of rolled metal products with worldwide delivery.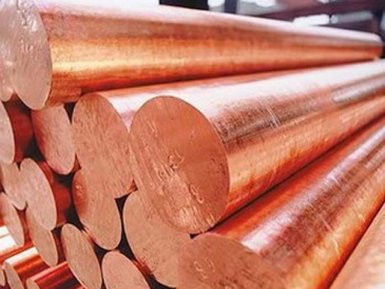 Relevance
Tungsten leads the group of the most refractory metals, which is why Avek Global LLC uses eo to produce the most important products. According to its refractoriness, only carbon precedes it, Tungsten does not react with any chemical substances in the usual medium. It is used in the metallurgical industry due to its refractory properties. The density of tungsten is identical to gold, correspondingly: 19.30 g / cm³ vs. 19.32 g / cm³. After the melting point of tungsten was determined: 3387−3422 ° C, this metal was used for the preparation of filaments in lamps, heating devices and cathode-ray tubes.
Interaction
Tungsten alloys are indifferent at high temperatures in vacuum, therefore they are used in X-ray machine targets, and also under load in special crucibles. By its nature, pure tungsten is a ductile and flexible metal, but with miserly impurities, carbon becomes incredibly hard. Due to its chemical resistance, it does not interact with nitric, hydrochloric and any other mixture of acids. To make the metal react with acids, it must be heated, then tungsten is dissolved by «royal vodka» and interacts with chlorine or sulfur.
Wolfram carbide
When heated above 1400 ° C, tungsten begins to react with carbon, forming, surprisingly strong WC carbide. It is used in engineering during milling of steel and cermets. In an amorphous state, WC looks like a powder, which is similar to titanium carbide and hafnium. Due to its merits, tungsten is used as the main element in the production of heavy metal alloys, shells of guns, bullet cores, and also is used as a heating element of vacuum furnaces. From tungsten, a wire is obtained for non-consumable electrodes. Today, in demand, it is the leader among heavy metals used in many industrial industries.
Buy at a bargain price
In the warehouse, Avek Global Ltd. is the widest range of products from tungsten. We offer high quality goods at the best prices. Our specialists are ready to answer any questions and help in choosing the necessary materials, upon request will provide all the necessary information about the products, cost and delivery time. Prices depend on the volume of delivery and additional conditions. When bulk orders are given discounts. By purchasing products of the company «Avek Global», you will find a worthy partner.