Rolled rings from titanium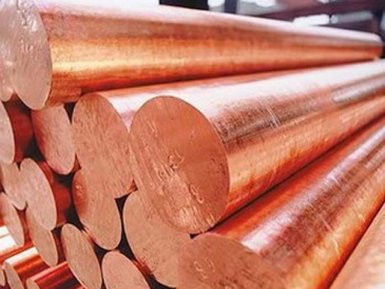 Production
Hot stamping of complex shapes with minimum allowance for machining, including turbine and compressor blades produced using gidrobiontov presses with a force of 1600; 2500 cu and horizontal forging machines with force 630 TC. Weight is 10 pounds of carbon and alloy steels. The linear dimensions of forgings up to 300 mm. rolling Mill RAW 315/260 and the press force of 4000 vehicle for forging produces solid-rolled rings weighing up to 600 kg, Ø to 2 m and height up to 300 mm made of various alloys and deformable models.
Application
All collerisana products are in demand in manufacturing of impellers for centrifugal pumps (impeller), centrifuges, etc. for hydrometallurgy, petrochemicals. This product required bearing industry for the needs of rocket, aircraft, small, large-tonnage shipbuilding, automobile industry, engineering.
Delivery
A large assortment of high quality rolled rings (rolled, forged, pressed — complex or simple profiles, customer drawings under the GRL 1−90084−80, 1−90396−81 OST of structural steels and titanium) in stock LLC «AVEK global» is designed for wholesale and retail customers. Available ring blanks:
— in the roughing;
— have allowances of ±6−10 mm in «draft» form;
— with the final heat treatment, complete with details and all kinds of tests needed for the production. The level of mechanical properties, the quality of forging and workpieces meets the requirements of the standard.
Rolled rings:
— Inner Ø — mm 200−1790
— Height — 60−300mm
— Outer diameter — mm 340−2000
— Weight of forging — 35−620 kg
Under the order offered rolled rings, casting, stamping on manufactured models. The unique technology of manufacturing on specialized equipment. Supply rings are in Portocolom or turned the option and the necessary complex of control measures. The whole batch has a certificate of compliance of quality standards and technical condition of operation, where there has been a number of drawings, name, details, manufacturer, brand alloy mechanical properties of the parts, the room melting, chemical composition, and the results of additional tests: testing or pressure testing. The quality of the finished product is ensured absolute compliance with all technological norms of production.
Buy at best price
LLC «AVEK global» specializiruetsya the sale of heat-resistant and stainless steel alloys. To see more details with the products, specify its basic properties, place your order, you can contact the nearest office of our company. We offer titanium alloys from warehouses in Ukraine and Russia delivery on the CIS and abroad. All products are certified and available. The timing of orders is minimal. If you have any questions, you will receive detailed advice from experienced managers. For wholesale orders the company provides flexible system of discounts.