Welded stainless steel pipe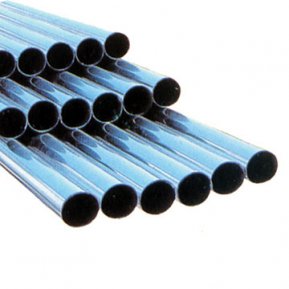 Welded stainless steel tubes are made of rolled sheet metal or strip, method of welding and forming. Gorjachedeformirovannye they are produced, treated and without additional processing.
Classification
The pipes vary in cross-section profile (rectangular and square), round (made of thin-walled, thick-rolled), as well as oval. Profile widely used in construction and are the main element designs in the construction of frames for buildings. Welded — depending on the type of rolling can be hot — and cold-and by the method of surface treatment — polished, asbestos coating, insulating layer and galvanized.
Spiral seam
Condition
API-5L GВ/T9711.1−1997 GВ/T9711.2−1997 SY/T5037−2000 SY/T5040−92
Additional data
L245~L555 Q235 Q345 20#
Steel
X42~X80
Wall thickness
5~26 mm
Section
219~2222 mm
Straight seam
Condition
API-5L API-5CT GB/T3091−2001 GB/T9711.2−1997 SY/T5037−2000
Additional data
L24~L485 J55 Q235 Q345 20#
Steel
X42~X70
Wall thickness
6~14 mm
Section
219~406mm
Use
The stainless steel welded pipe widely used in machinery, petrochemical industry, housing and utilities and construction. Pipe having large diameter in demand for the construction of heating mains, oil and gas pipelines.
The benefits of polished stainless steel tubes
Internal polished surface is very smooth and dense — ideal for transporting almost any liquid: alkali, acid, water, gasoline, alcohol or milk, with no chemical. reactions with the walls of the pipes does not occur.
Application
Polished pipes are widely used for strapping of domestic boilers as scale on the walls is not formed, and polished the outer surface perfectly saves heat, and fits perfectly in the interior. They can be applied in architecture in the creation of various designs — decorative props, grids, racks, railings, located inside and outside the building and in the local area. The elements of these tubes add originality, no wonder they polished today become one of the main components of the high-tech style.
Buy at best price
A large assortment of welded stainless steel tubes in stock LLC «AVEK global» can satisfy any consumer. The quality of the finished product is ensured absolute compliance with all technological norms of production. The order execution time is the shortest. If you have any questions, you will receive detailed advice from experienced managers. For wholesale orders the company provides flexible system of discounts.