Stainless pipeline valves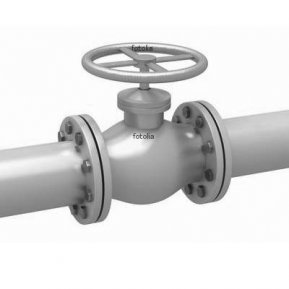 Relevance
Pipe fittings include accessories, parts, fasteners designed to regulate the flow of working media. It is mounted on any tanks, pipelines and units. Adjustment is carried out manually or with the use of additional devices, for example, the electric drive. Allows high-quality operation of the pipeline, at minimal cost. The main consumers of pipeline valves are construction and installation companies, the sphere of public services,
Types of pipe fittings
To date, there are: safety and mixing valves. Any of these types is in the warehouse of Avek Global LLC, has the widest range of parameters and characteristics, but one is invariably the quality, the acceptable price and the versatility of the products.
Stop valves
It is used to shut off the flow of liquid or gaseous substances flowing through the pipeline. This is the most common class of devices that seals the pipeline flow. In sewage systems, heating, water supply, water stop valves are used. This can be taps, valves, shutters of various types.
Shutters
Capable not only to regulate, but also to lock. Equipped with a disk on an axis perpendicular to the axis of the pipeline. Installed on the main hydraulic structures of large diameter. The valve is controlled via a gearbox manually or with an electric drive equipped with remote control. The electric drive can completely shut off the flow in the event of an emergency situation, when the motor must be switched off.
Gate valve
Has a locking element that moves perpendicular to the flow of the working medium. The valve itself has an extremely simple design and minimal hydraulic resistance. Moreover, it has large dimensions, which is a relative disadvantage.
Flange
Provide a reliable, tight connection of pipes. With the help of them, the valve is attached to the pipeline. This flat ring with holes for bolts or studs, welded to the pipeline. A welded flat, collar or welded end to end is distinguished.
Ball Valve
Refers to the simplest class of locking devices, is an alternative to traditional valves. You can open and close the valve by turning a small ball with an orifice around the axis, but this does not allow you to control the power of the flow.
Buy at a bargain price
LLC «Avek Global» offers the most favorable conditions for the sale of rolled metal. The proposed range of pipeline fittings can satisfy any customer. The price depends on the volume of purchase and the additional terms of delivery. By carrying out bulk orders, you can count on the company's flexible discount system. Our managers are always ready to provide advice. A large assortment will not leave you without a choice. The lead time for orders is minimal. All products are certified. Quality is guaranteed by strict observance of all technological norms of production.