Silver solder PRS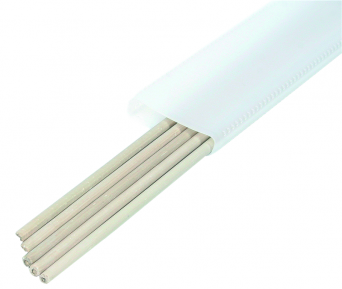 Relevance
In the manufacture of silver solders in the composition add a percentage of copper, along with tin, cadmium and some other elements that enhance the quality of soldering silver solder. With the aid of such solders is possible to obtain compounds of metals of high quality. Additionally, silver solder has an excellent ability to withstand the impact of many negative factors, while maintaining their quality.
Solder hts
The use of solder hts is effective in working with aluminum by soldering. This allows solder to make work, without using a flux. It is generally attributed to the solder hts to the category of new products. Due to the fact that aluminum has a very unusual characteristics, only the solder hts 2000 is able to provide the highest quality of the weld. Solder hts 2000 is attributed to a number of quite popular solders. It is much easier to work with such a difficult metal such as aluminum, the Use of this solder requires only a propane or oxy torch.
Buy at best price
In stock company «AVEK global» in a wide range of stock and custom fusible alloys of various grades, at the best price. Huge selection of solders will satisfy each customer. You can make an order through the office or Internet site of LLC «AVEK global». Quality guarantee full compliance with production technology. The timing of orders is minimal. Wholesale buyers can get attractive discounts.