Sheet, ribbon Incoloy 800® - 1.4876 - alloy 800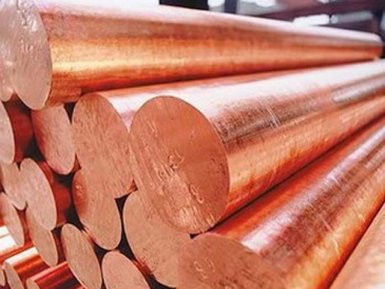 AvekGlob company sells sheet metal at a reasonable price from the producer — sheet or tape, which is made of an alloy of the grade Incoloy 800® (other names are Alloy 800 and 1.4876). The supplier ensures the timely delivery of products to any address specified by the consumer.
Composition and application
Incoloy 800® alloy (Alloy 800, 1.4876) belongs to the group of high-temperature alloys based on nickel, iron and chromium. The material has good mechanical strength and excellent resistance to oxidation and carburization at high temperatures. In addition, Incoloy 800® is distinguished by good corrosion resistance in many aqueous solutions, as well as in nitrogen and sulfur-containing media. Alloy 1.4876 (Alloy 800) also retains a stable austenitic structure at high temperatures. Structural stability does not depend on the duration of the work.
Used for the construction of industrial furnaces, carbonization plants,
in the production of steam boilers, hardware engineering, in facilities engaged in the processing of crude oil and in heat exchangers. The recommended application temperature is up to 800 0 С, for a short time — up to 1100 0 С.
Features of the chemical composition of the alloy, which meets the technical requirements of the standard UNS N08800, is the controlled content of carbon, as well as additional doping with titanium and aluminum, which increases mechanical strength and creep under long-term high temperatures (see table):
C
≤%
Si
≤%
Mn
≤%
P
≤%
S
≤%
Cr
%
Mo
%
Ni
%
V
%
0.1
1.0
1.5
0,015
0,015
19.0−23.0
footprints
30.0… 34.0
footprints
Nb
%
Ti

Al

Co
≤%
Cu
≤%
N
%
Fe

Ce
%
Y
≤%
footprints
0,15… 0,60
0,15… 0,60
footprints
0.75.
footprints
39.5
footprints
footprints
Buy at economically advantageous prices in a wide range of sheet and tape produced from the heat resistant alloy of the brand Incoloy 800® (Alloy 800, 1.4876) is offered by AvecGlob. The supplier organizes guaranteed delivery of products to any point set by the customer.
Properties
Basic physical characteristics of the alloy:
Density, kg / m 3 — 7980;
Melting point, 0 С — 1370;
Specific heat capacity, J / kggrad — 550;
Coefficient of thermal conductivity, W / megade — 12;
Modulus of elasticity, GPa — 194.
Basic mechanical characteristics of the alloy:
The limit of temporary resistance, MPa — 450… 680;
Yield strength, MPa — 170;
Relative elongation at tension,% — 30;
Hardness according to Brinell, HB, not more — 192.
Technological features: the alloy is well susceptible to plastic deformation in the cold and hot state, machining and welding.
Company Avecglob proposes to purchase at affordable prices the producer a sheet and a tape made of an alloy of the grade Incoloy 800 (Alloy 800, 1.4876). The supplier makes immediate delivery of the products to any point agreed by the customer.