Precision Circle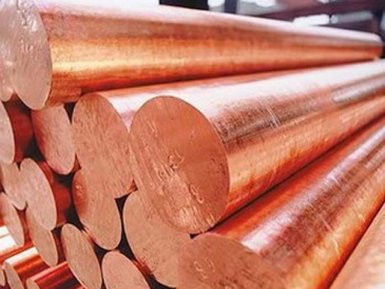 Company Avecglobal sells at a reasonable price from the manufacturer a precision circle in a wide range of lengths and sizes of the cross section. The supplier ensures guaranteed delivery of products to any address specified by the consumer.
general information
Precision rods of circular cross section are characterized by minimal tolerances in weight, strength and balancing. Such a circle is used in the following areas:
Steel connecting rods of stainless steel, which are used in the automotive industry. Such round bars are produced on high-precision metal-cutting machines with obligatory subsequent grinding. Automatic balancing machines are used for balancing. At the same time, the parameters of fatigue strength and durability are provided;
Drive rods of round cross-section, designed for operation in automation systems (mainly using pneumatic and hydraulic drive). The booms are balanced (statically and dynamically) along the ends, and then installed in coordinated sets of servo motors.
To ensure accuracy and reduce the complexity of obtaining a precision circle, methods of graphic design based on the CAD CAM system are used.
Buy at economically advantageous prices from manufacturers Precision Circle in a wide range of brands and profiles is offered by AvecGlob. The supplier guarantees the timely shipment of products to any point set by the customer.
Production conditions
The precision circle is made of special grades of steel, characterized by increased tensile strength (not less than 200 MPa), hardness of the core not lower than HRC 59, as well as the corresponding fatigue strength parameters. Of these steels are also produced crank rods, parts of telephone equipment.
A feature of the materials from which the precision circle is made are:
Minimal sensitivity to stress concentrators;
The possibility of obtaining high-quality carving;
Minimal deformability in the case of bending loads;
High fatigue strength;
The least loss of hardness at elevated temperatures.
An important technological feature of the precision circle is the minimum sensitivity of the geometric parameters of the material to the heat treatment regimes. The change in the macrostructure leads to deformation and unbalance of products that are made of a precision circle. Therefore, this type of profiled rolling is often made of titanium-aluminum alloys, which are additionally doped with zirconium and vanadium. In the composition of such alloys, some amount of bound nitrogen can also be present, which increases the hardness of the precision circle.
Company Avecglob offers to purchase at affordable prices from manufacturers a precision circle in a large range of diameters. The manufacturer immediately delivers the products to any point agreed by the customer.