Sheet, plate 08x18h10 - 1.4301 - aisi 304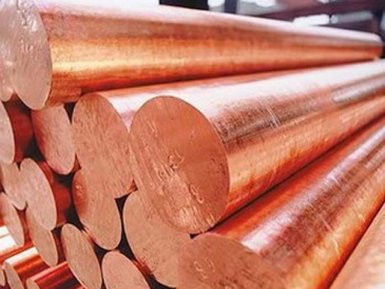 Supplier — AvekGlob Company — offers at a reasonable price from the manufacturer a sheet and a plate, which are made of stainless steel grade 08H18N10 (AISI 304, 1.4301). A timely delivery of metal products to any address specified by the customer is guaranteed.
Technical specifications
Stainless steel grade 08H18N10 (the nearest foreign analogues — AISI 304, 1.4301) is a low-carbon austenitic steel, which is specially designed for the subsequent plastic deformation of the initial wire by single- or multiple-drawing or disembarking methods. In this case, the production of sheet and plates of steel 08H18N10 is carried out in accordance with the technical requirements of GOST 9940−81. 304 — the designation of steel in the North American standard AISI, and 1.4301 — the numerical designation in accordance with DIN EN. S30400 — steel number according to UNS specification. The limiting temperature of use of products from these grades of steel is up to 450 0 С (for a short time up to 650 0 С). The sheet and the plate can be supplied in a solid, semi-solid and soft (after annealing) states.
Urgency of application
Stainless austenitic chromium-nickel steel grades 08H18N10 (AISI 304, 1.4301) have good corrosion resistance (especially in natural gas and liquid environments where there are no significant concentrations of chlorides and salts of hydrochloric acid and salts and seawater) and weldability. The interaction of the material with salts of other acids should be checked individually. It should be borne in mind that, after welding, the steels in question are unstable to intergranular corrosion. The steels are ductile, and easily amenable to cold deformation, including, with significant degrees of deformation. The sheet and plate of 08Х18Н10 steels (AISI304, 1.4301) are widely used in the food, oil and chemical industries, as well as in the manufacture of automotive parts and supporting structures / frames operating under conditions of considerable temperature fluctuations and with limited mechanical loads.
Chemical composition
The composition of steel grade 08H18N10 includes the following elements (iron — the rest):
Carbon — not more than 0.08%;
Chrome — 17.0… 19.5%;
Nickel — 8.0… 10.5%;
Manganese — no more than 2%;
Silicon — no more than 1%;
The bound nitrogen is not more than 0.11%.
The amount of metallurgical impurities — phosphorus and sulfur — is limited to 0.045% and 0.015%, respectively. A similar chemical composition has foreign analogues of this material.
Physical and mechanical properties
Density, kg / m 3 — 7900;
Melting point, 0 С — 1450;
Coefficient of thermal conductivity, in the temperature range 20… 100 0 С, W / Mgrad — 16;
Specific heat capacity, J / kggrad — 480;
Modulus of elasticity, GPa — 200;
The coefficient of thermal expansion in the temperature range 20… 100 0 С, μm / deg — 17;
Limit of time resistance, MPa — 580… 1180 (depending on the heat treatment regime);
Yield strength, MPa — 410… 690 (depending on the heat treatment mode);
Hardness in Brinell, HB, not more than — 160… 180;
Relative elongation at tension,% — 43… .8 (depending on the heat treatment mode).
Technological features of processing and assortment
The material is good weldability. The strain hardening during cold plastic deformation is relatively small, so intermediate annealing between sheet-stamping operations is not performed.
Stainless steel 08H18N10 (AISI 304 or 1.4301) is supplied both in hot and cold rolled rolled sections, and in the form of finished forgings.
Supplier — AvekGlob Company — offers to buy a sheet or plate that are made of mild stainless steel grade 08H18N10 (AISI 304, 1.4301) at a price formed on the basis of European and world standards of production. Buy these products can be wholesale and retail. For regular customers, there is a flexible system of discounts.