Bus bronze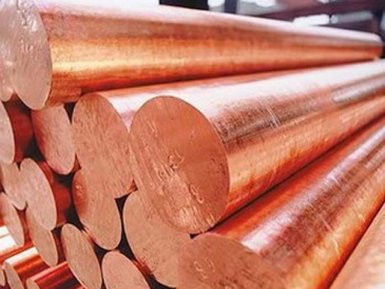 Supplier Avlob offers to buy a bronze tire at an economical price. The supplier guarantees the timely delivery of products to any specified address. Regular customers can take advantage of discount discounts. We invite you to partner cooperation. The price is the best in this segment of rental.
Using

Excellent electrical conductivity made the bronze tire very popular in power engineering and electrical engineering… It is used in instrument making, machine building, chemical industry, construction, in the manufacture of parts that have a complex shape by stamping. non-magnetic reinforcement.
Technical specifications
The bronze tire is non-magnetic, it perfectly conducts electric current and heat. High degree of reliability, durability combined with relatively low cost make it in demand in many areas of the national economy. It successfully combines resistance to corrosion, plasticity, strength, ductility and flexibility; easy to machine: drilling, cutting, stamping.
| Brand of bronze | Hardness (MPa) HB 10−1 | t ° melting (in ° C) | σv (MPa) |
| --- | --- | --- | --- |
| BrOF6.5−0.15 | 70−90 | 995 ° | 400−800 |
| БрОЦ4−3 | 150−170 | 1045 ° | 430−880 |
| BrKMc 3−1 | 70−150 | 1030 ° | 350−760 |
| BrB2 | 130−150 | 995 ° | 400−950 |
Note. The range σ in (MPa) is given for the soft / hard alloy.
Storage

In closed warehouses or under a canopy, where adequate protection against mechanical and other damages is provided.
Delivery, price

Buy a bronze tire at an affordable price from the supplier Avgob today. The price is formed on the basis of European production standards. Supplier Avlob offers to buy any bronze alloys at the optimal price in bulk or at retail. We invite you to partner cooperation.