Sheet, strip Nimonic 80A 2.4631 alloy 80A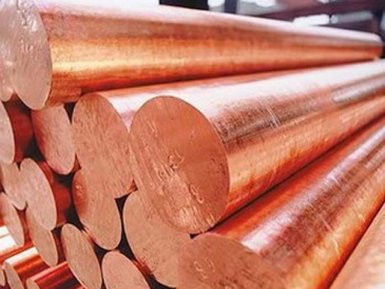 Company Avecglob proposes to purchase at affordable prices from the manufacturer of sheet products — sheet and tape made of alloy Nimonic 80A (other names — 2.4631, Alloy 80A). The supplier guarantees the prompt delivery of products to any address specified by the consumer.
Composition and application
Nimonic 80A (2.4631, Alloy 80A) is a dispersion-hardening chromium-nickel alloy. In modern applications, it is gradually replaced by Nimonic 90 and Inconel X-750 alloys, but because of the low cobalt content it is still used for the manufacture of nuclear engineering products, as well as for parts operating under increased dynamic loads — parts of gas turbine engines and responsible fasteners. The alloy is also distinguished by high corrosion resistance in hot air.
Particularly valuable quality of the alloy in question is its high creep resistance. Alloys incorporate alloying components such as aluminum, carbon and titanium. The recommended application temperature, which is made of Nimonic 80A alloy (2.4631, Alloy 80A), should not exceed 815 ° C.
The chemical composition of the alloy, meeting the technical requirements of ASTM B637 and UNS N07080, is presented in the table:
| | |
| --- | --- |
| Element | Content in the alloy,% |
| Ni | 69 |
| Cr | 18… 21 |
| Fe | Not more than 3 |
| Co | Not more than 2 |
| Ti | 1.8… 2.7 |
| Al | 1.0… 1.8 |
| Other (boron, zirconium, copper, sulfur) | The rest, but not more than 0.36. |
Company Avecglobal sells various sheet metal products (sheet or tape) at economically advantageous prices, made of nickel-chromium alloy Nimonic 80A (2.4631, Alloy 80A). the supplier ensures guaranteed shipment of products to any point set by the customer.
Properties
Basic physical characteristics of the alloy:
Density, kg / m 3 — 8190;
Melting point, 0 C to 1365;
The coefficient of thermal expansion in the temperature range 20… 100 0 С, μm / deg — 12,7;
Modulus of elasticity, GPa — 222.
Basic mechanical characteristics of the alloy:
The limit of temporary resistance, MPa — 1250;
Yield strength, MPa — 780;
Relative elongation at tension,% — 30;
Hardness according to Vickers, HV, not more than — 301.
Technological features of Nimonic 80A alloy (2.4631, Alloy 80A): mechanical machinability is good (conventional processing methods used for alloys based on iron can be used). With high-speed processing, higher vibrations are possible, which is overcome by the use of a hard alloy tool. The use of water-based lubricating-cooling fluids is mandatory.
The alloy is well suited to plastic deformation, the optimal temperature range for forging is 850… 970 0 С.
Weldability of the alloy is good, preheating is not required before processing. It is recommended to use electric welding with tungsten non-consumable electrode in an atmosphere of inert protective gases (argon, helium).
Buy a sheet and tape made of chromium-nickel alloy Nimonic 80A (2.4631, Alloy 80A), at affordable prices from the manufacturer offers the company AvekGlob. The Supplier makes immediate delivery of the rental to any point. stipulated by the customer.