Sheet 29nk - alloy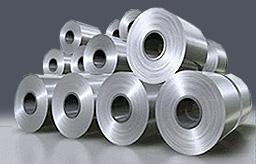 Relevance
A hundred years ago nickel was considered a very rare metal. Today it is very widespread and has the widest application. 29 NK has a coefficient of linear expansion close to zero, the conductivity is approximately two times higher than the invar conductivity. This magnetic alloy, consisting of 54% — iron, 29% — nickel, the rest — cobalt. The cobalt content of 17% significantly increases the cost of the material.
Production
Plasticity of nickel makes it possible to produce a slope of micron thickness. A ribbon made of the alloy 29NK is produced in accordance with GOST 15515−70. It contains nickel, cobalt, iron, additives of silicon, sulfur, tin, manganese. According to the requirements of the standard, its thickness is 0.05−2 mm with an insignificant deviation of -0.01−0.1 mm in the direction of decrease. Its width should be 2.5 m with a deviation of + 0.2−1 mm in the direction of increasing width; Length — up to 30 cm. With a thickness of 0.1−0.5 mm, the rolling can be made in agreement with the manufacturer about 100 m long, but there will be welding seams in it. According to the requirements of the standard, the surface must be smooth and clean. The weight of the roll can be depending on the thickness of 0.5−18 kg in relation to one square meter of production. On the surface of the finished tape small defects are allowed: dents during transportation, risks, color changes that are allowed by the standard and depend on the storage conditions of the product. A tape in the form of a line can be called a strip. It is the most common of all semi-finished products.
Application
Medicine, production of physical and chemical research, manufacturing of aircraft engine parts. Widely used machine building industry, in the manufacture of electrical devices, heaters with stable characteristics and high resistance. Typically, such products use the thinnest tape of 29NK or a wire 5−20 microns in thickness.
Buy at a bargain price
«Avek Global» Ltd. sells high-quality nickel-nickel alloys on the most favorable terms, including the ribbon of the grade 29KK, with a coating that resists corrosion. All our products are certified and supplied directly from the manufacturer. In addition, we are implementing welding wires and precision alloys at a wholesale price. The implementation of orders — in the shortest possible time. Discounts are given to wholesale buyers.