08KH18N12B - 1.4550 sheet, round, wire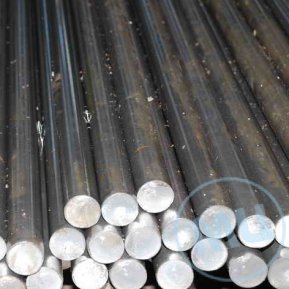 Relevance
Heat resistant, heat resistant stainless steel alloy 08KH18N12B refers to the type of chromium-Nickel austenitic steels. Demand in the manufacture of welded equipment for the synthesis of nitric acid. Has greater resistance to stab corrosion compared to alloys of 12Х18НЮТ and 12X18H9T. The chemical composition of the alloy 08KH18N12B.
| C | Cr | Fe | Mn | Ti | Ni | P | S | Si |
| --- | --- | --- | --- | --- | --- | --- | --- | --- |
| ≤0,08 | From 17 to 19 | DOS. | ≤2 | 5·S-0,7 | From 9 to 11 | ≤0,035 | ≤0,02 | ≤0,8 |
Production
Is carried out according to the following GOST: 5949−75; 5632−72; 7350−77; 5582−75; 9941−81; 9940−81.Is melted in open electric arc furnaces. Classified as stainless steel, corrosion-resistant, plain, heat-resistant steel. 08KH18N12B belongs to the group of austenitic steels. This steel fully meets strict requirements of the state standard, fairly easily handled by cutting way that enhances its use. Made the following types of rentals: circle, tube, wire, sheet, ribbon. Plastic deformation is carried out in the temperature range from 1170 °C to 900 °C.
Physical properties at 20°C
— Specific gravity 7.9 g/cm3
— Specific heat 0,504 · 103 j/(kg · K)
— The modulus of elasticity of 17.8 · 10— 4 N/mm2
— The specific resistivity of 0.8 Omhm2/m
— The hardness of the steel is 200 MPa -1 NV.
— The thermal conductivity of 0,134 · 102 W/(m · K)
— Magnetic permeability in a field of 500 e равна1,255 micro Tesla/m.
Welding
Carried out both manual and automatic method of submerged arc. In the process of manual electric arc welding using electrodes of CL-11 with wire rod St-07Х19Н10Б and electrodes OzL-7 with wire rod St-01 (02)Х19Н9. Such electrodes have a high resistance of the weld seams to intergranular corrosion. To the weld equipment operating at temperatures not exceeding 750 °C, for example, in the petrochemical industry, uses electrodes L-39 with wire rod St-06Х19Н9Т and SV-04Х19Н9. With the necessary durability in aggressive environments at temperatures up to 600 °C is applied to the electrodes L-40M with wire rod CB-02 (04)Х19Н9. With automatic welding filler use the same components as in 12Х18НЮТ and steel 12X18H9T. To protect the welds, apply subsequent heat treatment.
Use
Production of welded constructions operated in a temperature range of -196 +600°C in highly corrosive environments, without limitation pressure vessels, which are operated in wet-process phosphoric, 55% sulfuric acid and acetic acid, etc. aggressive environments at temperatures up to 80 °C. This steel is used in equipment for the synthesis of mineral fertilizers, for the manufacture of welding electrodes required for repair welds equipment that operates in a radioactive environment. Steel 08KH18N12B used as a cladding layer in the production tsentrobezhnolityh pipes, coils for tubular furnaces and a two-layer corrosion-resistant hot-rolled sheets.
Buy at best price
The company «AVEK global» sells metal products from stainless steel alloys at an affordable price. Stock a wide range of products, including brand 08KH18N12B, in unlimited quantities. We offer favorable conditions for wholesale and retail customers. On our website You will find the necessary information. Our consultants are always ready to answer your questions. The price depends on order volume and additional conditions of delivery. Implementation of orders in the shortest possible time. Wholesale customers enjoy significant discounts.