The rod billet, ingot rhenium, brand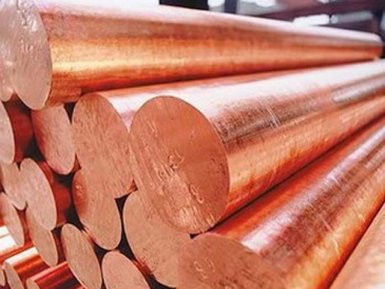 Supplier Avlob offers to buy a bar, ingot from rhenium at an economical price. The supplier guarantees the timely delivery of products to any specified address. Regular customers can take advantage of discount discounts. We invite you to partner cooperation. The price is the best in this segment of rental.
Technical specifications
Renium is a refractory metal, close in properties to the refractory elements of the sixth group (molybdenum, tungsten). According to the melting point, rhenium is second only to tungsten, it occupies the fourth place after osmium, platinum and iridium in density.
| Description | Value |
| --- | --- |
| Atomic (molar) mass g / mol | 186.2 |
| Degrees of oxidation | 7, 6, 5, 4, 3, 2, -1 |
| Density [g / cm3] | 21.02 |
| Melting point t ° C | 3186 ° С |
| Heat of melting kJ / mol | 34 |
| Thermal conductivity K [W / (m · K)] | 48 |
| Heat of evaporation kJ / mol | 704 |
Production
Rhenium is extracted from raw materials with an extremely low percentage content — from copper sulphide, as well as molybdenum ores. Raw materials are processed by pyrometallurgical methods (melting, converting, oxidizing firing).
Using
In electrical engineering, electronics from rhenium alloys, mesh, filament, cathode heaters for cathode-ray tubes are made; in thermionic generators, generator and receiver-amplifying lamps — filaments of ionic manometers and mass spectrometers. To measure the highest temperatures (about 2500 ° C), thermocouples BP5, BP20 are used. Re + W alloys are ideal for the production of filament.
Delivery, price

Buy headgear, ingot from rhenium from the supplier Avgob can be at an affordable price. The price is formed on the basis of European production standards. Supplier Avlob offers to buy a bar, ingot from rhenium at the optimal price in bulk or at retail. We invite you to partner cooperation.