Sheet ХН60ВТ - ЭИ868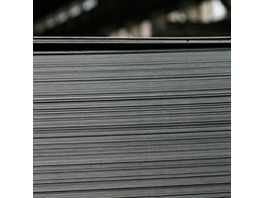 Relevance
Modern industrial equipment is often forced to work in the most severe conditions. It is exposed to high temperatures, aggressive gases and solutions, and they resist significant mechanical stresses. ХН60ВТ sheets of stainless alloy, as well as structures and parts made of them, are designed for operation for a long time at an operating temperature of 700 — 850ºС under loads and in an aggressive environment.
Chemical composition ХН60ВТ (in percents).
Ni
Cr
Fe
W
Ti
Mn
Si
Al
Ca
FROM
S
P
To 63.2
Up to 26,5
Up to 4
13−16
0.3−0.7
Up to 0,5
Up to 0,8
Up to 0,5
Up to 0.05
Up to 0,1
0.013
0.013
Advantages
The surface of the sheet ХН60ВТ is not subject to oxidation at long-term operation and high temperature. Such a sheet has a coefficient of linear expansion of 13.7 (1 / degree K) and a specific gravity of 8.16 g / cm³. Its mechanical properties vary with temperature. In the range 20 — 1000ºС, the resistance of the sheet to bending will be 60 — 520 N / sq. Mm. The coefficient of thermal conductivity is in the range 15.9 — 23.4 W / (m • degree K). The sheet has high weldability, which makes it possible to produce the most complex structures without the use of additional equipment, and also without final heat treatment at the end of welding operations.
Hardening
With additional requirements for structures, the sheet is subjected to quenching at a temperature between 1000 and 1100 ° C, followed by cooling in water or air. Such heat treatment promotes the normalization of internal stresses in the alloy and increases the strength characteristics of the parts.
Application
Due to its corrosion resistance, high strength and heat resistance, the sheet ХН60ВТ finds various and wide use. It produces sheet metal parts, gas pipes for high temperature installations for petrochemical engineering, and ammonia production. XN60WT sheets are used primarily for the production of structures and parts, from which it is required to provide long-term and trouble-free operation at a temperature of 700−850ºС and a large margin of mechanical strength. Such qualities of the sheet allow using all modern technologies of metal working: grinding, cutting, polishing, and also any welding methods. A large range of sizes of produced sheets can facilitate the selection of a more suitable workpiece for the part.
Buy at a bargain price
The company Avek Global implements a list of standard and non-standard parameters from heat-resistant chromium-nickel alloys at an affordable price. It is formed taking into account the technological features of production without including additional costs. We have the most diverse products for large-scale productions. We offer good conditions for wholesale and retail customers. On our website you will find the latest information. Our consultants are always ready to answer questions that arise. The implementation of orders — in the shortest possible time. Discounts are given to wholesale buyers.