Sheet, strip 1.4961 - aisi 347h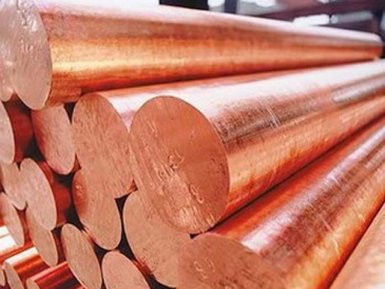 Supplier — AvekGlob Company — offers at a reasonable price from the manufacturer sheet and tape, which are made of steel AISI 347N (European analog — alloy 1.4961). A timely delivery of metal products to any address specified by the customer is guaranteed.
Technical specifications
Steel grade AISI 347H (1.4961) belongs to the group of stainless chromium-nickel steels austenitic class, with additional doping with titanium. Steel is characterized by increased resistance to intergranular corrosion processes. The material is characterized by increased heat resistance: in the hot air environment, the strength characteristics are maintained up to temperatures of 720… 750 0 С. The designation 347H corresponds to the AISI / SAE standards, while according to the UNS specification the steel in question is designated S34709.
Characteristic features of the composition of steel are the increased content of carbon, and the stabilization of properties under conditions of constant exposure to high temperatures is provided by the addition of niobium and sometimes tantalum.
Urgency of application
Due to its increased resistance to corrosion, the steel grade 347H (1.4961) is often used in conditions of high mechanical stress, in particular, in the corrosive environment of corrosive environment. Application of the steel in question is effective for parts that permanently function at high temperatures: steam and boiler pipes, chemical plants, steam generating plants, etc. The durability of such products is due to the high content of chromium in the steel.
Steel grade 347H (1.4961) is also used in technologies for the production of blanks and forgings for subsequent forming into final products. In these cases, the steel is supplied in the annealing state.
Chemical composition
In accordance with the technical requirements of the UNSS34709 specification, the steel AISI 347H (1.4961) includes the following elements (numerical data — in percentages):
| | | | | | | | | |
| --- | --- | --- | --- | --- | --- | --- | --- | --- |
| Carbon | Manganese | Silicon | Chromium | Molybdenum | Nickel | Titanium | Sulfur | Phosphorus |
| 0.04 to 0.1 | Not more than 2,0 | Not more than 0.75 | 17… 19 | 3… 4 | 9… 13 | Up to 1 | Not more than 0,03 | Not more than 0.045 |
The composition of steel allowed the presence of tantalum and cobalt with a total content of up to 1%.
Physical and mechanical properties:
Density, kg / m 3 — 8000;
Specific heat at room temperature, J / kggrad — 480;
Coefficient of thermal conductivity, W / megade — 16;
Modulus of elasticity, GPa — 200;
The coefficient of thermal expansion in the temperature range 20… 650 0 С, μm / deg — 16;
The limit of temporary resistance, MPa — 580;
Yield strength, MPa — 230;
Hardness according to Brinell, HB, not more than — 170;
Relative narrowing of the cross-sectional area,% — 46;
Relative elongation at tension,% — 39.
Areas of application, technological features and assortment
Weldability of steel is good. Heat treatment to improve strength and hardness is ineffective, but the steel is well strengthened during cold plastic deformation operations.
Stainless steel AISI 316N (1.4919) is available in various rolling profiles, as well as in forgings.
Supplier — AvekGlob company — offers to buy a sheet or tape that are made of AISI 347N stainless steel (1.4961) at a price formed on the basis of European and world standards of production. Buy these products can be wholesale and retail. For regular customers, there is a flexible system of discounts.