Hard alloys of tungsten carbide and titanium karbit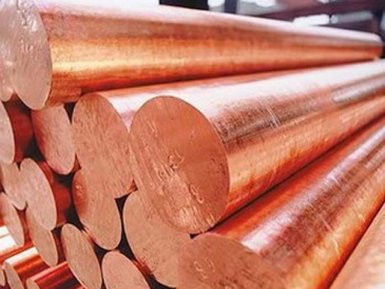 Supplier — AvekGlob company — offers at reasonable prices from the manufacturer solid alloys based on tungsten carbide and titanium. The supplier guarantees the timely delivery of products to any address specified by the consumer.
Technical specifications
Solid alloys are highly melting compounds of solid, ceramic tungsten carbide and high-temperature resistant titanium. These materials are a composite of a metal matrix in which titanium particles are located in a matrix of tungsten carbide.
The presence of titanium gives solid alloys resistance to high-temperature oxidation, so their heat resistance reaches 900 0 C. At the same time, the electrical and thermal conductivity of such alloys, as well as the toughness, are reduced, which makes it impossible to effectively use them for tooling, which is operated in conditions of frequent changes in workloads. A certain amount of cobalt is necessarily present in the composition of the alloys in question, which makes it possible to maintain an acceptable level of impact strength at an acceptable level.
Urgency of application
Solid alloys based on tungsten carbide and titanium are used in the manufacture of metal-cutting tools designed for processing steels and alloys, which, when cutting, give a drain chip. In this case, the presence of titanium causes an increase in the temperature threshold of setting, and the wear resistance of the tool increases. The permissible cutting speed also increases.
Chemical composition and physical and mechanical properties
In accordance with the technical requirements of GOST 3882−74, the most common hard alloys based on tungsten carbide and titanium of domestic production have the following performance characteristics:
Brand alloy
Chemical composition,%
Bending strength, MPa

Density, kg / m 3

Hardness by Rockwell (scale A), not less than
WC
TiC
Co

T30K4

T15K6

T14K8

T5K10

66

79

78

85

thirty

15

14

6th

4

6th

8

9

980

1176

1274

1421

9500−9800

11100−11600

11200−11600

12400−13100

92.0

90.0

89.5

88.5
Assortment
Hard alloys based on tungsten carbide and titanium are available in various forms, such as ingots, foil, sputtering targets and plates.
Supplier — AvecGlob Company — offers to purchase at a reasonable price from the manufacturers of solid alloys based on titanium and tungsten carbide. Products can be bought at a price formed on the basis of European and world standards of production. Implementation is possible in bulk and retail, for regular customers, a flexible system of discounts operates.