Sheet, strip Hastelloy 3 - 2.4619 - alloy G-3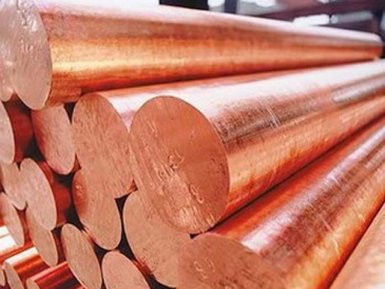 Buy at affordable prices from the manufacturer of sheet or tape made from the alloy brand Hastelloy 3 (other names — 2.4619, Alloy G-3), offers the company AvekGlob. The supplier ensures the timely delivery of sheet metal to any address specified by the consumer.
Composition and application
Hastelloy 3 (2.4619, Alloy G-3) is a chemically stable and high temperature alloy that is well welded and has good resistance to grain corrosion in the weld zone. The alloy in question is used in scrubbers for the capture of flue gases, as well as in the details of chemical equipment that produces phosphoric or sulfuric acid. The material is a modified version of the Hastelloy G alloy, in which a higher content of molybdenum and tungsten gives the alloy an increased corrosion resistance when welding.
The area of rational use of products manufactured from this alloy is technological equipment for the chemical industry, as well as cleaning equipment for heating devices. It is also used in equipment that produces mineral fertilizers.
The chemical composition of the alloy, which meets the technical requirements of the standard UNS N06985, is presented in the table (numerical data — in percent, nickel — the rest):
C
Si
Mn
P
S
Cr
Mo
Cu
Fe
Other elements
Not more than 0.015
Not more than 1.00
Not more than 1.00
Not more than 0.040
Not more than 0.030
21.0−23.5
6.0−8.0
1.5−2.5
18.0−21.0

W — no more than 1.5;

Co — no more than 5.0;

Nb + Ta — no more than 0.5
AvekGlO sells sheet metal, sheet or strip, manufactured from nickel alloy Hastelloy 3 (2.4619, Alloy G-3) at economically advantageous prices. The supplier guarantees the prompt delivery of products to any point. installed by the client.
Properties
Basic physical characteristics of the alloy:
Density, kg / m 3 — 8310;
Melting point, 0 С — 1343;
The coefficient of thermal conductivity in the temperature range 20… 100 0 С, W / mgrad — 11,2;
Modulus of elasticity, GPa — 209;
Specific heat capacity, J / kggrad — 423;
Coefficient of thermal expansion, μm / deg — 12.
Basic mechanical characteristics of the alloy:
The limit of temporary resistance, MPa — 965;
Yield strength, MPa — 135;
Relative elongation at tension,% — 31;
Relative narrowing of the cross-sectional area,% — 22;
Hardness according to Brinell, HB, not more — 322.
Technological features of Hastelloy 3 alloy (2.4619, Alloy G-3): mechanical machinability is good (the same technologies as for stainless steels are used). In cold plastic deformation, the alloy hardens.
Welding is carried out using conventional methods, such as gas arc welding, shielded arc welding, arc welding and underwater arc welding.
Company Avecglob proposes to purchase at a reasonable price the manufacturer of sheet and tape, which are made of the alloy Hastelloy 3 (2.4619, Alloy G-3). The supplier makes immediate delivery of the products to any point agreed by the customer.