Sheet, strip Hastelloy C-276® - 2.4819 - alloy C-276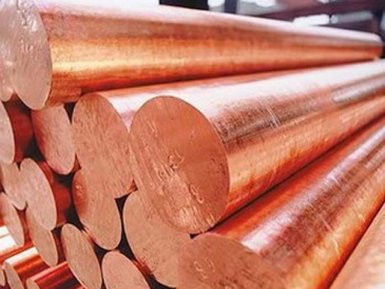 Are you interested in the sheet, the tape of the alloy Hastelloy C-276 (2.4819, Alloy C-276) from the supplier — the company AvekGlob? Here you will find the necessary information on this alloy
The company Avecglobal sells various assortment of rolled metal sheet — sheet, tape, made of a multicomponent nickel-base alloy of Hastelloy C-276 brand (at other names — 2.4819, Alloy C-276) at affordable prices from the manufacturer. The supplier is guaranteed timely shipment of products to any address specified by the consumer.
Composition and application
Hastelloy C-276 (2.4819, Alloy C-276) is one of the nickel alloys additionally doped with chromium, molybdenum and tungsten. The alloy is considered one of the most demanded corrosion-resistant alloys. A high content of molybdenum gives resistance to localized corrosion, in particular, pitting corrosion. A low carbon content minimizes the deposition of carbide during welding to maintain resistance to intergranular attacks in areas exposed to heat from welded joints.
The alloy in question also has good high-temperature strength and moderate oxidation resistance, although during prolonged exposure to the active oxidizing medium, embrittle high-temperature films form on the surface of products made from Hastelloy C-276 (2.4819, Alloy C-276).
ASME SB-575 recommends the use of this alloy for the manufacture of boilers and pressure vessels. Other areas of effective use are chemical and petroleum refining machinery and equipment, flue gas desulphurization plants, pulp and paper equipment, industrial and municipal equipment, air pollution control devices. The alloy is also used in the marine industry.
The chemical composition of the alloy Hastelloy C-276 (2.4819, Alloy C-276), which meets the technical requirements of UNS N10276 and ASTM B575 standards, is presented in the table:
Element
Minimum content,%
The maximum content,%
Mo
15.00
17.00
Cr
14.50
16.50
Fe
4.00
7.00
W
3.00
4.50
Co
-
2.50
C
-
0.01
Si
-
0.08
Mn
-
1.00
V
-
0.35
P
-
0.04
S
-
0.03
Ni
The basis
Buy at economically reasonable prices sheet or tape, which are made of nickel alloy brand Hastelloy C-276 (2.4819, Alloy C-276), offers the company AvekGlob. The supplier provides prompt delivery of products to any point. installed by the client.
Properties
Basic physical characteristics of the alloy:
Density, kg / m 3 — 8890;
Melting point, 0 С — 1370;
The coefficient of thermal expansion in the temperature range 20… 100 0 С, μm / deg — 11,2;
Modulus of elasticity, GPa — 205.5;
Coefficient of thermal conductivity, W / megade — 9,7;
Specific heat capacity, J / kggrad — 436.
Basic mechanical characteristics of the alloy:
The limit of temporary resistance, MPa — not less than 690;
Yield strength, MPa — not less than 283;
Relative elongation,% — not less than 40;
Hardness by Rockwell (scale B) — no more than 100.
Technological features: Hastelloy C-276 (2.4819, Alloy C-276) is easily welded using technologies similar to those used for austenitic stainless steels and other nickel-based alloys. Precautions are recommended during the welding process, because the high content of silicon and carbon in the materials to be welded with the alloy can adversely affect the strength of the weld.
AvekGlob company offers to buy at affordable prices a sheet and tape made of Hastelloy C-276 alloy (2.4819, Alloy C-276). The supplier guarantees the immediate delivery of the rolled products to any point agreed by the customer.