Albemet 162® barili aluminium alloy casting, forging, rod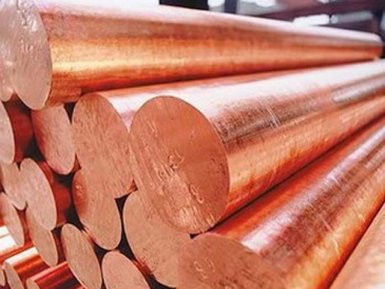 Supplier — AvekGlob Company — offers at affordable prices from the manufacturer castings, forgings, rods made from the Albemet 162 ® alloy. The supplier guarantees the timely delivery of products to any address specified by the consumer /
Technical specifications
Albemet 162 ® is an alloy of aluminum with beryllium (the exact name is Albemet ® AM162). It is a powder metallurgical product obtained by hot spraying of gas, available in various production forms, which are obtained by the technology of hot or cold isostatic pressing of the parent metal powder-a mixture of aluminum and beryllium followed by an extrusion or rolling process. The composite alloy is characterized by low density, high modulus, high thermal conductivity, low coefficient of linear expansion and high stability at elevated temperatures.
Urgency of application
Albemet ® AM162 is used primarily in the manufacture of aircraft, in particular for radiators and structural parts in aircraft, in satellite systems, and other flying equipment, which occasionally experiences significant fatigue loads during operation. The working capacity of the alloy is fully preserved in the temperature range from -50 to +150 0 С.
Chemical composition
The material consists of 38% of technically pure beryllium and 62% of commercially pure aluminum. As impurities are allowed up to 0.1% of carbon, and up to 1% of bound oxygen.
Physical and mechanical properties
density, kg / m 3 — 2100;
melting point, 0 С — 644… 1082;
Specific heat capacity, J / kggrad — 1.56;
coefficient of thermal expansion in the temperature range 20… 200 0 С, μm / deg — 1,14;
coefficient of thermal conductivity in the temperature range 20… 100 0 С, W / mgrad — 120;
Rockwell hardness (scale B) — 68;
modulus of elasticity, GPa — 193;
limit of temporary resistance, MPa — 262;
yield strength, MPa — 193;
allowable elongation at elongation,% — 5… 9.
Assortment and application features
| | |
| --- | --- |
| The Albemet ® AM162 alloy is available in various forms — rod, sintered powder, forgings or sheets; the form of delivery is determined by the requirements of the customer. The subsequent processing of blanks is associated with the same dangers as for powdered aluminum. There are hazardous factors associated with beryllium, especially when they are present in the form of particles in the air that form during processing. | |
| | |
| | |
| | |
Supplier — the company AvekGlob — offers to purchase castings, forgings, rods made of aluminum alloy with beryllium Albemet ® AM162. Products can be bought at a price formed on the basis of European and world standards of production. Implementation is possible in bulk and retail, for regular customers, a flexible system of discounts operates.