Circle, rod 20KH20N14S2 - 1.4828 - aisi 309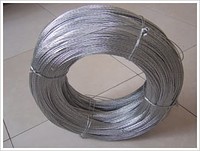 Composition
Heat resisting steel wire and circle stamps 20KH20N14S2 made on the basis of high-alloy chrome-Nickel alloy, whose composition contains Nickel, 12−15% chromium -19−22%. As additives to the mixture is added manganese up to 1.5%, 0,3% Cu, 2−3% Si, carbon and titanium 0.2%, sulfur and phosphorus — thousandths.
The percentage 20KH20N14S2 (GOST 5632−72)
| Cu | Si | C | Mn | P | Cr | Ni | S | Ti | |
| --- | --- | --- | --- | --- | --- | --- | --- | --- | --- |
| ≤0.3 mm | 2−3 | ≤0,2 | ≤1,5 | ≤0,035 | 19−22 | 12−15 | ≤0,025 | ≤0,2 | |
Production
20KH20N14S2 calibrated rod is made according to the following GOST: 7417−75, 8560−78 and 8559−75. The silverfish and polished bars — according to GOST 14955−77, forged blanks and forgings according to GOST 1133−71.
The circle is made by stamping — plastic deformation under a certain size. Hot stamping is considered to be more cheap and simple method, using less energy, because for moulding the hot metal required much less effort. In the manufacture of a circle is stamped at the same time, several surfaces, so the surface is smooth, uniform and sizes are observed in full compliance with the requirements of the customer. Processing of multiple surface more best — possible manufacture of workpieces of different cross-section through the stamp, with the specified size. The circle can also be used as an intermediate forgings for various products. Ready-rolled steel cooled in air.
Application
Products high temperature installations for mechanical engineering and petrochemical industry. Out of the circle and wire manufacture components for heat treatment furnaces, furnace conveyors, which are designed to work at t° up to 1000 °C, etc. details industrial high temperature furnaces. The duration of operation is limited by the finite t° 900 °C, after which begins the active formation of scale. The circle is used in metallurgical, chemical, textile, pulp and paper industry, wire is used when welding steel. From wire mesh to produce various types of protection.
Buy at best price
The company «AVEK global» there is a wide selection of stainless steel. You can purchase the brand's items 20KH20N14S2 on the most favorable terms. The price of the order depends on volume and additional conditions of delivery. Our experts are always ready to help in selecting the required products, which determines the efficiency and reliability of future equipment. They not only help You to determine the optimal parameters of products, but also offer the best price. We guarantee high quality of our products and timely delivery.