BT23] circle, rod, sheet, wire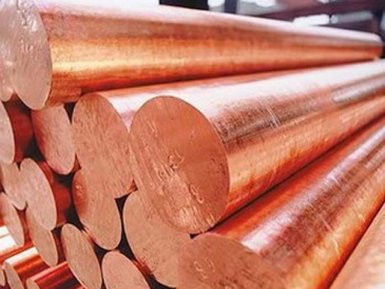 AvekGlob company sells various kinds of rolled metal products at a reasonable price from manufacturers — a circle, bar, sheet, wire, made of titanium alloy VT23. The supplier guarantees the timely delivery of products to any address specified by the consumer.
Composition and application
The deformable titanium alloy VT23 belongs to the category of multicomponent alloys, including refractory metals — chromium, vanadium, molybdenum. The presence of iron increases the plasticity of the alloy, and aluminum — to reduce the weight of the manufactured structures. The alloy is a martensitic alloy, the base matrix (α + β) of which increases its strength as a result of heat treatment. Sufficient plastic parameters of the alloy VT23 allow the metal to deform well in the cold and hot state, including, with significant degrees of deformation. The operational feature of the alloy is its high cavitation resistance, which is preserved up to temperatures of 450 0 C. The alloy VT23 can be used in both annealed and hardened states.
With sufficient hardness, the alloy is insensitive to stress concentrators, therefore it is used to fabricate complex flat and large-volume aircraft components.
The alloy chemical composition, which meets the technical requirements of OST 1−90013−81, is given in the table (numerical data — in percent, titanium — base):
Fe
C
Si
Cr
Mo
V
N (bound)
Al
Zr

O

(connected)

H

(connected)

Impurities
0.4 — 1
Not more than 0.1
Not more than 0.15
0.8 — 1.4
1.5 — 2.5
4 — 5
Not more than 0.05
4 — 6.3
Not more than 0.3
Not more than 0.15
Not more than 0.015
Up to 0.3
Note. The lower limit of the percentage of aluminum corresponds to a sheet metal rolling with a thickness of no more than 10 mm.
A circle, bar, wire or sheet made from a deformable titanium alloy of the brand VT23 is offered at the economically favorable prices from the manufacturer, Avec Glob Company offers. The supplier performs an operational shipment of rolled metal to any point set by the customer.
Properties
Basic physical characteristics of the alloy:
Density, kg / m 3 — 4460;
Melting point, 0 С — 1520;
The coefficient of thermal expansion in the temperature range 20… 500 0 С, μm / deg — 9,2;
The coefficient of heat capacity in the temperature range of 20… 500 0 С, W / megade — 13,6;
Modulus of elasticity, MPa — 1,13;
Specific heat capacity, J / kggrad — 0.71.
Basic mechanical characteristics of the alloy:
The limit of time resistance, MPa — 1100… 1250;
Relative elongation at a stretching,% — 10… 12;
Hardness according to Brinell, HB, not more than — 301.
Weldability of the alloy — without restrictions.
Company Avecglob offers to purchase at affordable prices from manufacturers a diverse range of sheet and rolled products — a circle, rod, sheet or wire, which are made of titanium alloy grade VT23. The supplier provides a guaranteed delivery of products to any point agreed by the customer.