03KH21N21M4GB - эи35 sheet, round, wire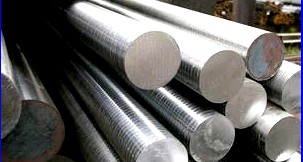 Brand 03KH21N21M4GB belongs to the high-alloy austenitic steels. Used in the manufacture of welded chemical equipment for the manufacture of phosphoric acid, cultically, cellulose acetate, vinyl acetate, complex mineral fertilizers, etc. aggressive environments. Has a high resistance against intergranular corrosion of the base metal and welded joints operated in hostile environments at temperatures up to 80 °C.
The chemical composition of the alloy 03KH21N21M4GB.
| Fe | Cr | C | Mo | Ni | Nb | Mn | P | Si | S |
| --- | --- | --- | --- | --- | --- | --- | --- | --- | --- |
| DOS. | From 20 to 22 | ≤0,03 | From 3.4 to 3.7 | From 20 to 22 | C·15−0,8 | From 1.8 to 2.5 | ≤0,03 | ≤0,6 | ≤0,02 |
Production
Is carried out according to the following GOST: 7350−77, 5632−72, 25054−81, and also specifications:14−1-2134−77, 14−1-1190−75, 14−3-694−78, 14−3-751−78, 14−3-696−78, 14−1- 4319−87, 14−1-3262−81.Steel is produced in electric arc furnaces. Classified as stainless steel, corrosion-resistant, plain, heat-resistant steel and meets the strict requirements of the state standard. Satisfactorily handled by way of cutting, which extends the possibilities of its use. Made the following types of rentals: circle, tube, wire, sheet, ribbon. Plastic deformation is carried out in the temperature range from 1170 °C to 900 °C.
Physical properties at 20°C
— Specific gravity of 8.0 g/cm3
— The thermal conductivity and 0.172 · 102 W/(m · K).
— Modulus 18 · 10— 4 N/mm2 and at a temperature of 300 °C decreases to 15.9· 10— 4 N/mm2
— Specific electrical resistivity of 0.75 Omhm2/m
— The hardness of the steel is 200 MPa -1 NV.
— Specific heat is 0,483 · 103, j/(kg · K);
— Magnetic permeability in a field of 500 e равна1,255 micro Tesla/m.
Welding
Provided by an automatic; manual arc and TIG welding. Sheet thickness up to 10 mm easy to weld arc manual welding. TIG method is recommended for sheets less than 6 mm thick and for the implementation of the welding root passes more than 10 mm. larger items satisfactorily welded two types of manual arc welding at low levels of niobium metal in the root pass of the weld. In order to prevent weld hot cracking root connection of more than 10 mm must be obratnoystorone welding method using the welding components without niobium. For sheet thickness of over 12 mm suitable combined method (argon arc welding and welding with stick electrodes). Seams are addressed to a corrosive environment, are welded to the last — electrodes OzL-17U.
In manual TIG welding with non-consumable electrode a steel sheet in order to fill cutting steel thicker than 10 mm, recommended wire SV-brand-03Х23Н28МЗДЗТ and brand 02Х21Н21М4ГБ (or ЗИ69). For welding root passes, steel, with thickness more than 10 mm, use wire 03Х21Н21М4 (or ЗИ87); for automatic welding — wire SV-01Х19Н18Г10АМ4 (ЭП690) and flux an-18. Seam strength is 90% of the base metal. The seams are resistant to intergranular and General corrosion.
Use
The equipment for manufacture of mineral fertilizers. Production of welded chemical equipment: heat exchangers, reactors, pipelines and storage tanks, which are operated in wet-process phosphoric, 55% sulfuric acid and acetic acid increased, and other aggressive environments at temperatures up to 80 °C.
Manufacturer of welding electrodes 03KH21N21M4GB required for connections of fittings, joints in the piping weld repair equipment that operates in a radioactive environment. Steel 03KH21N21M4GB used as a cladding layer in the manufacture of equipment for the synthesis of ethylene, ammonia, carbon disulphide, etc. of chemical substances.
Buy at best price
The company «AVEK global» sells metal products from stainless steel alloys at an affordable price. Stock a wide selection of products brand 03KH21N21M4GB, in unlimited quantities. We offer favorable conditions for wholesale and retail customers. On our website You will find the necessary information. Our consultants are always ready to answer your questions. The price depends on order volume and additional conditions of delivery. Implementation of orders in the shortest possible time. Wholesale customers enjoy significant discounts.