36NICRTIAL - эи702 round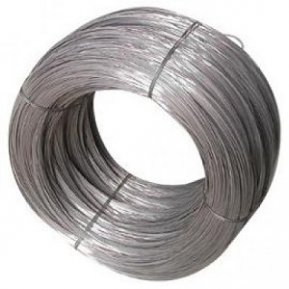 Production
Round, wire special high-temperature steel 36NICRTIAL belong to the group of metal profiles. Alloy smelted in an open electric furnace of the three main metals are iron, chromium, Nickel. There are also impurities of titanium, aluminum. The content of Ni is about 35 — 37%, Ti — 2,7 — 3,2%, Cr — 11,5 — 13%, the proportion of AL is 0.9 — 1.2%, and the rest — iron, plus additives manganese, silicon. Rusk steel at the temperature of 1150 — 1180 °C first and 850 °C at the end. Quenched by water or air at temperatures above 1200 °C. the Round tempering at t° 1050 — 1150 °C in air. This alloy is easily any welding method. For manual arc welding using electrodes OzL brands-25, OzL-35.
The rods release a random, dimensional dimensional length, usually a length of 2 — 6 m. it is Marked by precision workmanship, with the letters a, B, C — which corresponds to the standard, enhanced and high precision. The bars can be processed thermally (marked — T) without heat treatment, and cold-worked, which are then re-rollings — they are marked with a letter N.
Application
Rod, the wire used for the rollers, grids, furnaces, ceramics, grids, furnace conveyors, burners, covers thermocouples. To extend their service life at a working temperature of 1300 °C facilitates heat resistance of steel 36NICRTIAL. Round, wire are used in the form of blanks for the shaped, rolled. The first are products in the form of beams, angle, channel, profile special. the appointment for construction works at different levels of complexity. Rod is often used by engineering as a blank for axles, shafts, tappets, bushings and other moving parts of machinery. The wire is used for a variety of meshes, fasteners, springs, reinforcement of concrete structures. It may also be used in the production of household appliances, electrodes for welding, fencing, booking.
Buy at best price
LLC «AVEK global» sells high-quality metal on the most favorable terms, including the circle, wire 36NICRTIAL standard and custom sizes. All the products of our company are certified and delivered directly from the manufacturer. In addition, we carry out the implementation of welding wires and precision alloy at wholesale price. Implementation of orders in the shortest possible time. Wholesale buyers are offered preferential discounts.