Incoloy DS - 1.4862 - DS sheet, circle, wire, pipe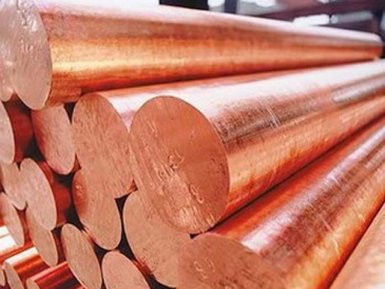 Buy at affordable prices from the manufacturer of a pipe, circle or wire made of corrosion-resistant iron-chromium-nickel alloy of the brand Incoloy DS (other names — Alloy DS, 1.4862) offers the company AvekGlob. The supplier ensures the timely delivery of products to any address specified by the consumer.
Composition and application
Incoloy DS alloy (Alloy DS, 1.4862) belongs to the group of alloys based on nickel, iron and chromium with an increased percentage of silicon. It has good high-temperature strength and excellent resistance to oxidation and cementation in reducing media. The presence of an increased percentage of silicon makes the alloy resistant to internal oxidation in high-temperature atmospheres, which can not be attributed to completely oxidative, or completely reductive. The alloy was developed for use in belt conveyor belts with woven wire mesh. Currently, it is widely used for a number of heat treatment applications, where its strength and corrosion resistance at high temperatures allow it to be used in light sections. At elevated temperatures, the alloy forms a dense oxide film, which protects the surface from corrosion processes. INCOLOY alloy DS is resistant to complex, brittle intermetallic compounds of iron with chromium, which are formed at temperatures
600… 900 ° C.
Corrosion resistance and strength of the alloy is used in furnace retorts and devices for heat treatment, in components of household appliances and other devices that are used for a long time at elevated temperatures. The index of its initial mechanical strength Incoloy DS alloy (Alloy DS, 1.4862) keeps up to temperatures of 600… 650 0 С (for a short time up to 1100 0 С).
The chemical composition of the alloy, which meets the technical standards and requirements of the standard UNS N08330, is given below:
Ni
34.50
41.00
%
Fe
the basis
Cr
17.00 —
19.00
%
Si
1.90 —
2.60
%
Mn
0.80 —
1.50
%
Cu
no more
0.50
%
Ti
no more
0.20
%
C
no more
0.10
%
S
no more
0.02
%
Note. The percentage of nickel is indicated together with cobalt.
Company Avecglob proposes to purchase at a cost-effective prices from the manufacturer a circle, wire or pipe, which are made of corrosion-resistant alloy of the brand Incoloy DS (Alloy DS, 1.4862). The supplier guarantees the prompt delivery of the ordered rolled metal to any point set by the customer.
Properties
Basic physical characteristics of the alloy:
Density, kg / m 3 — 8080;
Melting point, 0 С — 1380;
Specific heat capacity, J / kggrad — 550;
Modulus of elasticity, GPa — 194;
Coefficient of thermal conductivity, W / megade — 12,5.
Basic mechanical characteristics of the alloy:
The limit of time resistance, MPa — 550… 750;
Yield strength, MPa — 230;
Relative elongation at tension,% — 30;
Hardness according to Brinell, HB, not more — 223.
Weldability of the alloy is satisfactory.
Company Avecglobal sells at a reasonable price from the manufacturer a circle, wire and pipe, manufactured from the alloy brand Incoloy DS (Alloy DS, 1.4862). The supplier immediately delivers the products to any point agreed by the customer.