11KH11N2V2MF - эи962 sheet, round, wire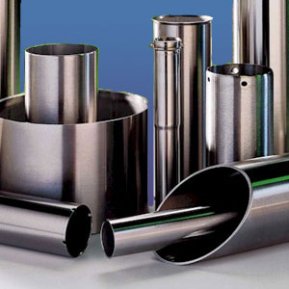 General characteristics
Brand 11KH11N2V2MF-sh (ЭИ962-sh) is a high-alloy heat-resistant steel, operated in the unloaded state at high temperatures 900−1000°C. In accordance with GOST intensive scale formation in air starts at a temperature of more than 1050 °C.
Steel brand 11KH11N2V2MF-sh (according to GOST 5632−72) in its composition to contain 2% Nickel and tungsten, about 10.5−12% chromium. The alloy is alloyed with vanadium to 0.3%, silicon and manganese up to 0.6%. Contains up to 0.13% carbon, molybdenum, the impurities of phosphorus, sulphur, in hundredths of a percent. Alloying contributes to heat resistance and provides an opportunity to produce steel of this brand details to the power type.
The chemical composition of the alloy
Mark
C
Si
V
Mo
Cr
W
Mn
Ni
S
P
Fe
11KH11N2V2MF
0,09−0,13
to 0.6
0,18−0,3
0,35−0,5
The 10.5−12
1,6−2
to 0.6
1,5−1,8
to 0.025
0.03
the rest
Basic properties
When welding steel requires preheating the parts to a temperature of 100−120°C, final heat treatment seams. Steel 10KH11N20T2R belongs to the group of austenitic-ferritic alloys. In comparison with austenitic — steel 10KH11N20T2R has more high reliability, high resistance to intergranular corrosion and greater resistance to stress corrosion cracking in alkaline and chloride environments.
When choosing heat-resistant steel, if not burdened working conditions, it is possible to change this brand to another, with lower carbon content. This steel has a relatively balanced performance of heat resistance and heat resistance, making it very popular. The use of stainless steel pipes saves money, time for their maintenance and repair, compared to products made from conventional steel. A significant advantage — no need to paint a protective pipe coating.
Buy at best price
The company «AVEK global» specializiruetsya the sale of heat-resistant and stainless steel alloys. We offer metal stamps 11KH11N2V2MF-sh from warehouses in Russia and Ukraine with delivery to any region. All products available in stock, certified. The timing of orders is minimal. If necessary, you will receive detailed advice from experienced managers. For wholesale orders the company provides a substantial discount.