Lead-free brass and low-alloy copper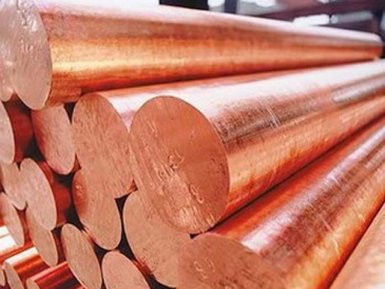 Supplier — AvekGlob company — offers at affordable prices from the manufacturer lead-free brass and low-alloyed copper. The supplier guarantees the timely delivery of products to any address specified by the consumer /
Technical specifications
Copper alloys are widely used in the metallurgical industry because of their ability to economically deliver a wide range of properties. One of the most attractive characteristics of copper, including low-alloy, is good corrosion resistance, which can lead to an increase in the durability of products. Because of this, water pipe parts have traditionally been made of lead red and semi-red brass.
The problem with lead is associated with various dangerous health problems. Particularly dangerous lead in sanitary products, because its particles can get into the drinking water. Thus, the use of lead-free brass and low-alloyed copper contributes to the improvement of living standards.
Urgency of application
Restriction of the use of lead sanitary fittings provides for setting standards for leaching lead. All faucets, drinking fountains, water coolers and other devices for the transportation of drinking water must undergo an appropriate check. Existing standards require the certification of devices, rather than alloys, because products made from the same alloy can produce different amounts of lead, depending on the differences in the surface area exposed to water.
A safe boundary is the limit of 11 parts per billion for lead and 15 parts per billion for copper. This is the level at which public water enterprises should take action to control the chemistry of water to reduce corrosion.
Chemical composition
Table of the main brands of lead-free brass and low-alloyed copper is given below:
| | | |
| --- | --- | --- |
| Compliance with the ASTM standard | Trade designation | Name according to the European standard EN / DIN |
| C21000 | For decorative coatings | CuZn5 |
| C22000 | Commercial applications | CuZn10 |
| C23000 | Red brass | CuZn15 |
| C42200 | Tin-plated brass | |
| C42500 | Also | CuSn3Zn9 |
Physical and mechanical properties
density, kg / m 3 — 8200… 8800;
melting point, 0 С — 850… 950;
coefficient of thermal expansion in the temperature range 20… 100 0 С, μm / deg — 16… 22;
coefficient of thermal conductivity at room temperature, W / mdg — 78… 85;
Brinell hardness, НВ — 45… 200 (lower values — for soft and pressed brass);
limit of temporary resistance, MPa — 150… 650 (lower values — for soft brass);
yield strength, MPa — 45… 180;
modulus of elasticity, GPa — 104… 107;
permissible tensile elongation,% — 55… 3 (respectively, for soft and hard brass).
Assortment and features of delivery
Lead-free brass and low-alloyed copper are produced in a wide range of sizes and profiles: sheet thickness from 0.25 to 6.5 mm, volumetric — with a diameter / thickness from 1.25 to 250 mm. Small profiles of bulk and sheet metal can be supplied in the winding on reels or coils.
Supplier — AvekGlob Company — offers to purchase lead-free brass and low-alloyed copper in a wide range of thicknesses and diameters of the cross section. Products can be bought at a price formed on the basis of European and world standards of production. Implementation is possible in bulk and retail, for regular customers, a flexible system of discounts operates.