Babbit B88 - Nickel Genuine babbit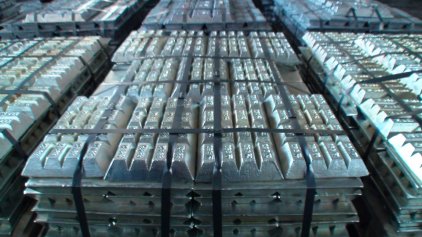 Advantages of Babbit B86
These «tin» babbitts, in comparison with a similar alloy, have the highest antifriction properties, an indicator of wear and tear, wear resistance, corrosion resistance and thermal conductivity. Contain these alloys in soft bases with a solid inclusion with the following index:
· HB 13−32;
· Filling of 380−420 ° C;
· Increased plasticity at 100 ° C (HB from 9 to 24);
· The thickness of the fills from 1 mm.
Disadvantages of Babbit B88
The most complex and expensive babbitt alloy.
Material composition (%)
Alloy Brand
Fe
As
Al
Pb
Cu
Sb
Zn
Sn
Bi
B83
≤0.05
≤0,05
≤0.005
Up to 0,1
From 2.5 to 3.5
From 7.3 to 7.8
≤0.005
From 86.99 to 89.25
≤0.05
· Manufacturing in the form of pigs in accordance with GOST 1320−74;
The composition Sn is given averaged.
Application Babbit B88
· Use in bearings and friction parts;
· Work at high speed, high dynamic load of calm-shock types;
· Filling 380−420 ° C
· Turbine bearing, crosshead, frame and crank bearing of high-speed diesel;
· Supporting bearing of a propeller shaft;
· Turbocharger, turbo pumps, compressor of 500 hp;
· Bearing of ship and stationary steam engine ≥500 kW;
· Bearing of heavy machine-building units at t up to 70 ° C, P up to 20,000 kPa, ω up to 50 m / s;
· Eccentric cone crusher of large crushing;
· Bearing of high speed gear cage.
Buy B88 at a reasonable price
At the warehouses of LLC «Avek Global»:
Availability of a wide range and a large selection of products;
Order and purchase through representative offices;
Order and purchase through the website;
Guaranteed quality;
Full compliance with technological norms of babbit production;
Minimum terms of manufacturing;
The dependence of the price on the volume of the order and the additional delivery condition;
Flexible system of discounts for bulk orders.