03Х18Н11 - 1.4306 - aisi 304L tube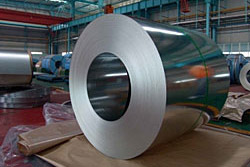 General characteristics
Alloy 03Х18Н11 refers to the type of chromium-Nickel austenitic steels. Has a high resistance against intergranular corrosion of the base metal and welded joints operated in hostile environments at temperatures up to 80 °C. Used in the manufacture of welded equipment for the synthesis of nitric acid of high concentration (65%), for the manufacture of nitrophoska, extraction of phosphoric acid and other compounds, which are characterized by increased aggressiveness.
The chemical composition of the alloy 03Х18Н11
| Ni | C | Mn | Fe | Cr | P | Si | S |
| --- | --- | --- | --- | --- | --- | --- | --- |
| 10,5−12,5 | ≤0,03 | ≤2 | DOS. | 17−19 | ≤0,035 | ≤0,8 | ≤0,02 |
Physical properties at 20°C
· The thermal conductivity is 0,134 · 102 W/(m · K)
· Density: 7.7 g/cm3
· Modulus of elasticity of 17.8 · 10 — 4 N/mm2
· Hardness — HB 200 MPa -1
· Resistivity 0.75 Omhm2/m
· The magnetic permeability in a field of 500 OE at the temperature. 20 °C равна1,255 micro Tesla/m
Production
Is smelted in electric arc furnaces. Classified as stainless steel, corrosion-resistant, plain, heat-resistant steel of the austenitic type. It meets the strict requirements of the state standard, satisfactorily welded and processed by way of cutting. Made the following types of rentals: circle, tube, wire, sheet, strip according to the following GOST: 1133−71, 5582−76, 5632−72; technical specifications: 14−1-1160−74, 14−1-1180−74, 14−1-2144−77, 14−1-2450−78, 14−1-490−72, 14−1-3652−83, 14−1-3071−80, 14−4-3071−80.
Technological processing
During the hot forging, rolling and forging in the initial stage of the process temperature is 1170 °C, and at the end of the process — of about 900 °C. the Semis quite easily cut; welded with manual, automatic welding. Manual, automatic arc, and in the process of argon-arc welding uses electrodes OzL-24 with wire rod 02Х17Н14С4. To protect the welds, apply a final heat treatment.
Use
Brand 03Х18Н11 received the most widespread use of welded chemical equipment: heat exchangers, reactors, pipelines. It is used for fragments of metallurgical mining equipment, vessels that are operated in wet-process phosphoric, 55% sulfuric and acetic acid, etc. aggressive environments at temperatures up to 80 °C. Used in the synthesis of fertilizers. Steel 03Х18Н11 used as a cladding layer in the production tsentrobezhnolityh pipes, coils for tubular furnaces and a two-layer corrosion-resistant hot-rolled sheets. It is indispensable for connection fittings in piping joints, repair welds equipment that operates in a radioactive environment.
Buy at best price
In stock LLC «AVEK global» — the widest range of metal. We offer high quality goods at the best prices. Our experts will be happy to answer any of Your questions and help You in selecting the necessary materials and provide all necessary information about products, prices and delivery time. Prices on products of nichrome wire depends on the supply parameters of the product.