Hiduminium® - rod, wire, sheet, tape, tube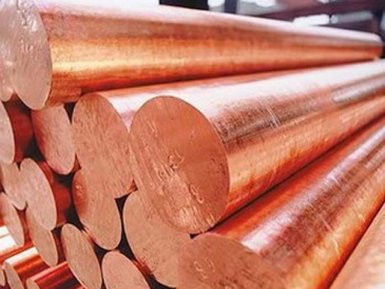 Supplier — AvekGlob company — offers at reasonable prices from the manufacturer bars, wire, sheet, tape and pipe, made of Hiduminium alloy. The supplier guarantees the timely delivery of products to any address specified by the consumer /
Technical specifications
Hiduminium alloys or RR alloys are a series of high-strength high-temperature aluminum alloys designed for use in Rolls-Royce products («RR»). The name Hi-Du-Minium is derived from the abbreviation of the conventional name for high-alloy aluminum alloys.
The first of the alloys Hiduminium — RR50 — was developed first for the pistons of race car engines, and then successfully used in aircraft engines. Hiduminium is an early version of the Y-alloys alloys.
Two groups of such alloys are known — aluminum with increased strength and nickel-aluminum alloys. Their distinctive feature is the ability to maintain high strength at high loads and at elevated operating temperatures (minimum to 95 0 C).
Urgency of application
Alloy RR50 is known in the form of castings and forgings. They are not intended for the production of rolling profiles and, after appropriate machining, are used for the production of booms of vehicle bearing units. Casting alloy RR53 with an increased content of silicon is used in piston groups of cars. Low alloy alloy RR58 (also called aluminum 2618) is manufactured in the idea of forgings, and is used to make impellers and compressors. Forged alloy RR 59 is used for the production of gas turbine compressor and turbine blades of racing cars, as well as for the surface coating of aircraft wings. The RR66 alloy is well suited for sheet rolling, is characterized by increased ductility, and is used to build the wings of jet passenger liners. The alloy RR350 is distinguished by the maximum temperature resistance of the alloys of the Hiduminium line; it is used in supersonic jet engines.
Chemical composition
As traces of zinc and zirconium are allowed.
Physical and mechanical properties
density, kg / m 3 — 2720… 2750;
melting point, 0 С — 1060… 1120;
coefficient of thermal expansion in the temperature range 20… 200 0 С, μm / deg — 23… 25;
coefficient of thermal conductivity in the temperature range 20… 100 0 С, W / mdg — 39… 49;
hardness according to Brinell, НВ — 32… 60;
Modulus of elasticity, GPa — 98… 108;
limit of time resistance, MPa — 480… 530;
yield strength, MPa — 320… 340;
modulus of elasticity, GPa — 113… 118;
permissible tensile elongation,% — 15… 40.
Assortment and application features
The bar, wire, sheet, tape and pipe made of Hiduminium alloys are produced in a wide range of profiles and lengths (some of the alloys are available only in the form of forgings and castings). Alloys are characterized by poor weldability (preferably spot or roller electric welding is recommended). Thermal treatment of alloys is ineffective, therefore, to improve the mechanical characteristics, plastic deformation of the workpieces is recommended.
Supplier — AvekGlob Company — offers to purchase bars, wire, sheet, tape and pipe, which are made of Hiduminium alloys, in a wide range of profiles and sizes of cross sections. Products can be bought at a price formed on the basis of European and world standards of production. Implementation is possible in bulk and retail, for regular customers, a flexible system of discounts operates.